ComMetrics info vault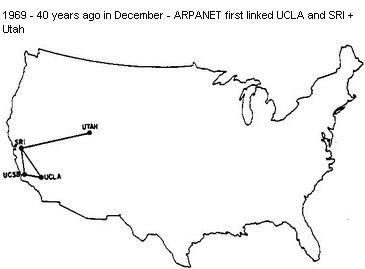 The following posts are recommended reading by topic. Please be sure to peruse our tags and categories for further information.
Measurement context and bias
– Alexa.com continues to fail businesses with inaccurate usage numbers
– SocioTwitting: Developing metrics for Twitter – volume vs. influence
– 2 sensible metrics: A framework for measuring blog success
– 6 steps to get started in measurement of social media activities
– European Commission: Defining the term SME
Measurement reliability, accuracy and validity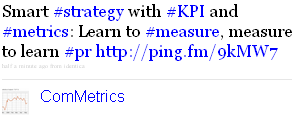 – Sentiment analysis for online content: Honest?
– KPI experts' top 5 secrets
– Three metrics: Influence, impact and outcome
– Unique visitors come in many guises
– The most livable city: Calgary, Melbourne or Zurich?
Benchmark


– Customer feedback: Who are my subscribers?
– Good or best practice: What shall it be?
– Social media metrics ropes to skip: What to do before benchmarking
– Financial Times: Is blogging good value?
– Why RSS fails with my readers
– The importance of competitive benchmarking
– Invitation to benchmark your blog
– Measuring blogging performance: Comparisons that make sense
Checklists
– 1) Lessons 1 – 4: Starting your blogging off on the right foot
– 2) Lessons 5 – 7: Setting the stage – ready – go
– 3) Lessons 8 – 11: Whatever domain, home you choose – beware
– 4) Lessons 12 – 13: Getting the basic SEO issues right
– 5) Lessons 14 – 17: Authenticity and quality are key
– 6) Lessons 18 – 20: Improving blogging effectiveness
FT ComMetrics Blog Index
– 2009 FT ComMetrics Blog Index published
– FT ComMetrics Blog Index: The winners are
– FT ComMetrics Blog Index: Who made the list?
– FT ComMetrics Blog Index released: KISS the blog-bride
– FT ComMetrics Blog Index: How we found you
Tools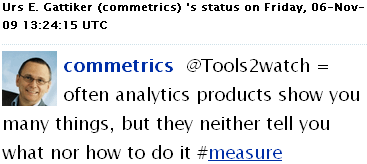 – Being more effective with Tweetdeck
– Connecting Skype and Twitter
– Best 100 Twitter tools
– The best WordPress plugins for bloggers
– Top 5 SEO secrets to WordPress
– Twitter: Being more effective with Tweet Deck
Solutions worth copying


– 3 golden rules for best practice: LinkedIn and Xing
– 8 reasons to have a corporate blog
– Creating dialogue: Tweet or talk?
– 4 rules for social media success: Luxury brands
– Wall Street Blues: 4 lessons learned
– Media kits: Getting it right
– Five steps to turn buzz into sales
Case studies
– Toyota recall disaster: How to destroy your brand and reputation
– Reviving Yves Saint Laurent: 6 lessons
– Coca-Cola: Real Thing or myth?
– Paris Fashion to organize Davos 2010
– Using Twitter for documenting WEF Davos
– Scotiabank: What's the big idea?
– FT ComMetrics Global 500 blogs case study: HSBC
– FT ComMetrics Global 500 blogs case study: Beck's beer
– FT ComMetrics Global 500 blogs case study: Royal Bank of Canada
– FT ComMetrics Global 500 blogs case study: American Express
Trendwatch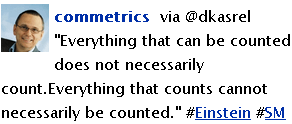 – Statement heels are back: What is marketing for social media experts?
– Brand vs. reputation: Jeff Bezos, Richard Branson, Josef Ackermann and Pat Russo to the rescue
– Best business model: Free to use, pay to play
– Cloud computing: YOUR data right?
– 2010 trends: Social media marketing
– 2010 trends: Data and mobile communication
Strategy
– 7 ways to hedge your bets when building your brand
– Social media: Defining a concept
– Microsoft vs. Google: Keep it simple, stupid
– Best business model: Free to use, pay to play
– Citigroup, RBS and Google: Loads in common
– Will Twitter and Facebook save UBS?
Twitter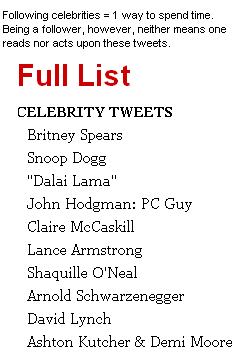 (see also section on Tools above)
– Social media ropes to skip: Twitter FAQ 3 – why should I join and use Twitter?
– Twitter: Wake up and smell the coffee – have a conversation instead
– Five steps to Twitter success
– Mashable and TIME's Twitter failure
– Saving time with Twitter
– SocioTwitting: Developing metrics for Twitter – volume vs. influence
– Twitter and Iran: Much ado about nothing
– Corporate microblogging or Twitter-squatting?
– Corporate microblogging on Twitter
Facebook
– Will Twitter and Facebook save UBS?
WordPress
– Top 5 SEO secrets to WordPress
– WordPress plugins: Only the best
Learning from other people's mistakes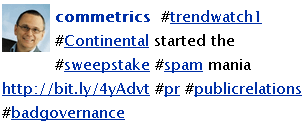 – Of libraries, doctorates and Web 2.0
– Yes Virginia, social media client-engagement IS a myth!
– 3 lessons for bloggers: Fashion, BP and the FTC
– TV Guide and Business Week: Twins?
– Bottomless goody bag: Fair product reviews
– From fee to free: Will e-readers revive newspapers?
MOST POPULAR DOWNLOADS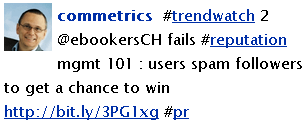 (each several thousands…)
Research papers
– Atkinson, R. D., Ezell, S., Anders, S. M., Castro, D., & Bennett, R. (March 15, 2010). The Internet Economy 25 Years After .com – Transforming commerce and life. Washington, DC: The Information Technology & Innovation Foundation (ITIF) (2.8 MB)
– Second Life: Social Influence and the Diffusion of User-Created Content (1.8 MB)
– Cha, M., Haddadi, H., Benevenuto, F., Gummadi, I. P. (2010) Measuring user influene in Twitter: the million follower fallacy (201 KB)
– Burke, M., Joyce, E., Kim, T., Anand, V., & Kraut, R. (2007). Introductions and requests: Rhetorical strategies that elicit response in online communities (734 KB)
– White Paper: Nokia – Evaluating your Online success with Web Analytics (190.4 KB)
– Jansen, B. J., Zhang, M., & Sobel, K. (June 2009).  Twitter power: Tweets as electronic word of mouth – business uses Twitter to improve brand awareness, knowledge + customer relations => personal use… (1.3 MB)
– RISK MGMT: Stealing data from Amazon's Elastic Computer Cloud (EC2) (300.5 KB)
White Papers, trend reports, etc.
– 2009-06-24: OECD Economic Outlook 2009 – Preliminary Edition (5.3 MB)
– 2009-09-08: WEF 2010 Global Competitiveness Report 2009-2010 (3.9 MB)
– 2009-2014 interactive marketing forecast by Forrester for US: Cannibalization of traditional media (847 KB)
Presentation slides
– Barcamp Liechtenstein 09: Wie braucht man soziale Medien… (399.7 KB)
– 2010-Webinar-Maerz-18-20_30-CET => Wie messen Sie den Erfolg: 5 wichtige Schritte fuer Weblogs (245 KB)
– 2010-Webinar-March-11-10:30-CET-Corporate-Blogging-Benchmarking => what analytics to measure and what analytics not to be concerned about (143 KB)
Just very interesting stuff
– 2009-06-27: Most Popular Car Colors – resale value (31.3 KB)
– SEO Management: Anatomy of URLs according to Dr. Pete (105.7 KB)
– Freebie: Google Adware Campaign (850.8 KB)
– Google Class Action Settlement: Systemic Risk for Authors and Book Publishers (175.3 KB)
– Matthew Robson Gets 1000 Tweets about what? FREE is king (40.4 KB)
– 2010-02-24 Prepared testimony of Akio Toyoda, President, Toyota Motor Corporation to the US Senate Committee on oversight and government reform (13 KB)
Policies, regulation, legal stuff, guides for WordPress/Twitter, etc.
– 2010-02-26 US Military Social Media Policy (66 KB)
– US FTC Guides Concerning the Use of Endorsements and Testimonials in Advertising – bloggers beware (376.7 KB)
– WordPress plugin wpSEO: Options that work best (702.8 KB)
– Agreement Between US and Swiss Confederation: DEVIL is in the DETAILS (282.3 KB)
– IRS and Swiss Agreement on UBS case: 4,450 accounts (493.4 KB)
ComMetrics eBook series – 30 pages compact – GAIN INSIGHT FAST
Available in a 'virtual' bookstore near you …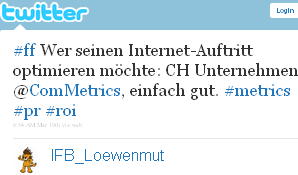 The above book is part of the section on benchmark essentials, which includes amongst other books:
#2010-01 – Why benchmark social media

?


#2010-02 – What is your social media mission?
#2010-03 – Getting solution-driven answers
#2010-04 – Focusing on quality traffic with social media
#2010-05 – How it all makes your data matter
Want more of these books for free? Please just sign-up with  My.ComMetrics (register yourself – benchmark your blog(s) => improve performance) => get the latest updates and releases for free as an e-book.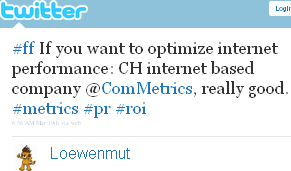 Complementary Webinars
2010-03-11 – Corporate Blogging : How benchmarking can help improve performance
2010-02-18 – Die richtigen Metrics fuer das erfolgreiche Benchmarking von Weblogs