Are you using Feedburner, Feedblitz, Google Groups, Yahoo Groups or other free services. By doing so, you may antangonize your target audience.

So before benchmarking – do some house cleaning first.
Recently much attention has been focusing on metrics and benchmarking. We have posted some material ourselves including links to important metrics stuff on the web here:
social media trend spotting – building and maintaining conversation and participation
Sensible Metrics Make a Difference or Why Less Traffic is Better
Benchmarking Firefox 3.0 Beta 4 – did the Test Follow Good or Best Practice?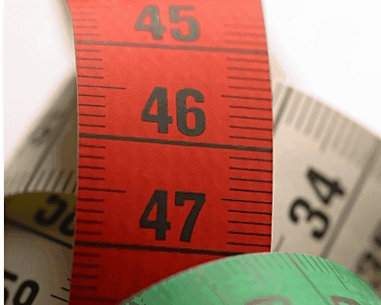 If you cannot see the picture to the right, click here:
metrics – forewarned is forearmed
However, before you measure things you should address some basic issues.
Meaning, metrics are not a means to an end (traffic, more sales, etc.). Instead, they can provide you with some accurate information on where you do better or worse than you thought you were doing.
To illustrate this a bit better, one can manage traffic in certain ways whilst making life harder for the readers of your blog or social media efforts. We give you a limited selection below and explain why it might not be smart making your clients unhappy.
1) Some partial feeds (RSS or via e-mail) result in higher visitor numbers but maybe at a too high a price
Often, you may get 2 lines of text and then having to click on a URL. The latter will then deep link you to the post on the writer's webpage.
It is somewhat ironic if not sad that PR professionals seem to be particularly inclined to give you half the story as illustrated by the:
– IR Web Report Update that allows one to get a partial feed via RSS or e-mail only.
My advice: Do not waste your readers' time, give them your content they way they prefer getting it (offer full only or full and partial feed and let them make a choice).
2) Google or Yahoo groups can be a nuisance to your readers
Both offer you great service making your life simpler by letting somebody else do part of the work. Nevertheless, you also give away part of the control.
People are inundated with news. Unfortunately, using Google or Yahoo groups can result in your readers getting a bunch of garbage at the top of each message they have to browse through each single time.
EXAMPLE BELOW, bear with me on this one
Delivered-To: @gmail.com
Authentication-Results: mx.google.com; spf=neutral (google.com: 81.92.97.242 is neither permitted
nor denied by domain of grbounce-cCrfqgUAAADpZInEZyr3WSM3GLvumBTV= googlegroups.com) smtp.mail=grbounce-cCrfqgUAAADpZInEZyr3WSM3GLvumBTV=
; dkim=neutral header.i=@googlegroups.com
Delivered-To:
Delivered-To: mailcytrap-
Delivered-To: maillistwHTML_IMAGE_ONLY_24,HTML_MESSAGE autolearn=no version=3.1.0
DKIM-Signature: v=1; a=rsa-sha256; c=relaxed/relaxed;
d=googlegroups.com; s=gamma;more and more of thisDomainKey-Signature: a=rsa-sha1; c=nofws; d=gmail.com; s=beta; h=message-id:date:from:to:subject:mime-version:content-type:x-bloggermail; b=Z4dgAMzTfaRYd5ZuRTWK+/mdTjlZmAm6YU/zY3KlFGsIbrmfQg8im7+SFqQh9B2UYusqt NTaW9P+SYhxa3Feyy/O2czgWshWf/8/gwiBLTUegAYlb0nGVuY+oIppa7q7vlh5GvyKUDrxD

OsVpk4ULQ=
Date: Mon, 31 Mar 2008 05:02:19 -0700 (PDT)
From: David
To: @googlegroups.com
Subject: [IPKat – news and fun for everyone … and it's FREE!] 2007 UK JEB Exam Results
X-BloggerMail: b487789873434e1fa4f5f2f680d246514127cd67
X-Google-Approved: @gmail.com via web at 2008-03-31 12:06:16
Reply-To: @gmail.com
Sender: @googlegroups.com
X-Google-Loop: groups
Mailing-List: @googlegroups.com;
contact readers-owner@googlegroups.com
List-Id:
List-Post:
List-Help:
List-Unsubscribe: ,
Asking your reader to have to browse through this nonsense every time she gets a post from you is a nuisance and wastes much of their valuable time.
As we said before, nothing comes free. Google Groups or Yahoo Groups offer great and free service. However, your reader has to waste time by browsing through one page of garble every time she receives an e-mailed post from you until she gets to the beef of your msg.
Getting news online – reducing your biggest time waster
For instance, you can add 10 people to your e-mail list by entering their e-mail address using Google's web-interface. Unfortunately, Google could flag the request as spam as explained here:
Google Groups Pain in the Neck
Thereafter, every single time you add addresses to your list, Google will flag this as possible spam. This is not a nice experience for you as a moderator.
My advice: Keep your e-mails short by cutting 'garbage content' at the top of your e-mailed posts – the less your reader has to wade through useless 'noise' the better.
If you outsource your mailing list, you have to deal with issues as outlined above regarding signing up users and might be market as possible spammer. Using your own system or the one offered by your blog software might offer you
– control what happens to your e-mail addresses and list, as well as
– saving you time and grief
WordPress offers you several plug-ins to address this concern. Want to know what I choose as plug in for this, leave a comment I respond to you personally with the link. Nothing comes for free as we explained here:
there is no free lunch – you pay for wi-fi at Starbucks – trust me
4) Feeburner might be great to keep track of reader behavior, however…
Outsourcing comes at a price and this goes for Feedburner as any other service you will discover.
Some people who use Feedburner to mail out newsletters or daily posts via e-mail may force their readers to give Feedburner a click. For instance, when I get a FeedBlitz email update for Communication Overtones by Kami Huyse, she provides me with a teaser (see point 2 above – why not give me the full post?) and then I have to click on the URL to get the full story.
However, the nuisance really starts when I want to open the e-mail I got from Feedburner. As a security conscious person I have set my e-mail program and firewall rules that, any JavaScript is not executed without prior permission. Hence, it could take 30 seconds and several click before you or I get access to an e-mail coming via the Feedburner or Feedblitz service. Reason being that your firewall will warn you about a Connection out alert – likely several times because with all the advertising and other stuff embedded in the e-mail … If you click on deny, when Connection out warnings pop up, you cannot view the message properly.
This does not seem user friendly. Unfortunately, nearly all newsletters work that way if they come via Feedburner or Feedblitz. Why security vendor McAfee uses this service remains a mystery to me. Being required to activate JavaScript in order to get the e-mail post in full is not according to best practice in the information security field where McAfee is one of the main players.
FAQ – Java versus JavaScript – the security basics

Outsourcing the delivery of your RSS feed or e-mail service for your posts can be risky. For instance, 2008-05-13 Feedburner was out of service from around 14:00 hours until about midnight (GMT plus 2 hours).
This service interruption I discovered via my Twitter account – get image to the right here –
2008-05-13 outsourcing entails risks – Feedburner shut down for a day or two
Therefore, nothing is free, outsourcing can save you resources and maybe even money. However, when the service fails you can do little if anything but wait until the service is up again.
My advice: Do not require your readers to be online or having to activate JavaScript before they can read your e-mail message or view your blog properly.
As well, using a service such as Feedburner or Feedblitz means you depend upon these services to function properly, otherwise you just have to wait as ProBlogger was forced to as well.
4) Successful full feeds via RSS or e-mail keep traffic statistics down, however…
As pointed out above, a full feed makes it unnecessary for your subscribers to have to visit your website. Accordingly, some people try to secure some clicks to get their server statistics up with an example like this:
http://ComMetrics.com/referer.php?url=http://www.irwebreport.com/daily
Therefore, if the reader hits a link that starts with a referrer code, your server will record a visit from this reader after she has clicked on the above link.
Instead, if you have a URL such as http://www.irwebreport.com/daily only, my website at ComMetrics does not register a visit from you before you view the post at irwebreport.com
To continue with this illustration, when you get a FeedBlitz email update for Communication Overtones by Kami Huyse, you click on the URL that might look like this:
http://feeds.feedburner.com/~r/CommunicationOvertones/~3/259873480/…..
whereby after Feedburner accounted for your click (to enable Feedburner to keep count of how many people click on these URLs), you are re-routed to:
http://overtonecomm.blogspot.com/2008/03/fastcompanytv-showing-how-measurement.html
However, if you offer people the full content via RSS feed or e-mail, your server statistics will be lower than if you do it as outlined above (i.e. referrer link or Feedburner approach).
Therefore, what is it; do you want satisfied readers or more hits on your server statistics?
In addition, readers might rarely visit your webpage or blog online. Nevertheless, they read the newsletter content you ship very diligently.
My advice: Avoid using referral mechanisms as described above or used be Feedblitz / Feedburner. In turn, you are more likely to keep them satisfied and help them manage their time more effectively.
Bottom Line
As the above suggests, you will have to do some house cleaning first before you think about metrics. Ultimately, what you need to worry about is your subscribers and those that you want to subscribe to your blog. Similar to a magazine where people pay to subscribe, you want readers to actual devour what you write so you can earn their trust. In turn, they are quite likely to renew their magazine subscription. In your case, they will refrain from unsubscribing themselves from your blog or the Twitter micro-blogging feed. Only then can you begin to address things like:
Beth Kanter's comment – figure out what metrics you need before diving head into it
Nevertheless, even if you start to develop the metrics you believe you need, please be careful:
Twitter Metrics: Let's Remain Scientific, Please!
Whatever your decision is about which metrics you will use, keep in mind:
A) you have to use the benchmarks that measure what you want to measure
Therefore, neither focusing on traffic nor looking at the number of subscribers may give you a good picture. However, combining the two numbers and arriving at some sort of index might give you a more useful number to benchmark yourself against, AND
B) focus on several comprehensive measures but probably no more than 3-6 in total to keep focused; we know that too many metrics detract one from doing one's job well, such as selling.
In addition, whatever you decide, please keep in mind, it is far more cost effective and less time-consuming keeping your current readers happy than acquiring new subscribers. Hence, be careful about the potential problems we outlined under points 1-4 above. While you may be unable to get rid of all four problems, try to avoid at least 2 of them. This will improve your benchmark numbers. In fact, happy regular readers will improve a few of the classical metrics used such as:
> subscribers (higher numbers, careful reading of what you post, fewer people that want to unsubscribe),
> backlinks, etc.
It is that simple.