Do 400,000 Twitter followers or Facebook friends equal even one sale?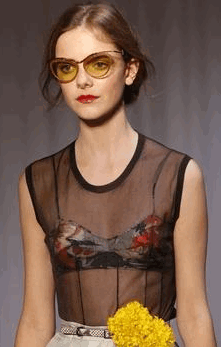 This is an important issue because the luxury industry is embracing social media by increasingly streaming shows live on the web.
Examples are such as Burberry, Dolce & Gabbana, Alexander McQueen), tweeting at all hours and investing heavily in corporate blogs.
One of marketing experts' great misconceptions is that social media is not effective for luxury brands. Below we share some recent discussions with a client recently.
Find out more be reading this blog post
Problem: Websites are too boring for the Facebook generation
As does our client's site, many luxury brands have wonderful websites that use flash, pictures, graphics and videos. However, today's 25-year-olds grew up with email, listening to podcast university lectures or reading case studies on their Kindle. Such an audience yawns in the face of static content, such as a website's flash presentation.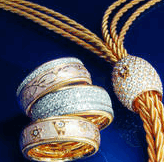 We asked our counterparts something like:
"Please explain how such a use of Internet technology encourages engagement and conversation between the brand and your brand's target audience?"
We pointed out that current and potential clients might never come back after visiting the webpage just once… Clearly a lost opportunity for long-term engagement.
Challenge: Satisfying people raised on Twitter and YouTube
We can agree that emotion, inspiration and reputation is critical for luxury brands. The key issue is where and how to find potential clients. This is where social media can help because younger and future clients use social media a lot.

For example, a primary reason for having a blog is to filter prospects, enhancing your relationship with those who have an inclination for what you promote and discarding those who would never purchase your product. A successful blog zeros in on ideal prospects and pre-sells them with related content that they value.
We asked one luxury brand representative:
"How do you intend to reach 20-somethings brought up on a diet of video games, YouTube, Facebook and Twitter?"
Unless one meets these people where they hang out in cyberspace and provides them with the opportunity to engage or join the conversation, how can customers be attracted from this group at all, in the next five years?
Take-aways for luxury brands
1. Embracing social media is a good start – but streaming your shows live on the web, might not be the way to get closer to clients that are likely to purchase – engagement is key…
2. Corporate blogs help communicating with customer groups – content offered must be valued by target group(s), such as discussing industry and fashion trends, innovation by competitors and so forth. Hence, talking about your product is the wrong strategy.
3. Connecting means engaging –  responding to each comment left on the blog or inquiry sent via Twitter or e-mail is a first step to start the conversation going with those that are interested in the brand and its products.
4. 20-somethings have a desire for technical mastery and structured solutions – establishing an effective presence in the social media space must be a strategic activity now, otherwise how can one expand one's market or even less protect it with this age group?
More resources about social media marketing and the c-suite:
Bottom line
Your social media activity must provide clients with content and information that they want to read or hear about. Similar to having a customer magazine that gets recycled without being read by many, a blog that does not interest your clients is a wasted activity. At the same time, ignoring social media in order to engage clients while your customers are increasingly using it is an exercise in denial. In short, this trend provides another opportunity to sell more product. Ignore it at your own peril!
It might not be until the product's unique design and patterns are shown to a group of clients that a knee-jerk desire – oh, I want that – rears its head. However, corporate blogging is an important part of your marketing net, along with other social media, that will ultimately lead 20-somethings to enter a store and ask to see your product. Can you afford to miss this opportunity?
Just as having a fax machine empowered clients in the '90s to quickly share documents with suppliers, social media is a tool that should be put to use sooner rather than later in order to engage customers who use this technology. The key is to understand that social media is an important operator, or at least a moderating factor, that will ultimately become part of your marketing strategy for getting clients to sign on the dotted line.
Got an idea? Leave a comment! We love to hear your thoughts: how do you think luxury brands will change how they use social media? Here is a chance for anyone with first-hand knowledge (this means you!) to share any lessons learned.