Why become a guest blogger?
ComMetrics is one of the leading blogs in the Social Media Monitoring and Marketing niche. The site was established in Spring 2008 and has since gone from strength to strength, and we are
always happy to consider guest submissions
.
Article source – Why become a guest blogger for ComMetrics
The Rules
Unique content: Of course, we know you would never submit anything that has already been published elsewhere, so this is a no-brainer.
Added value: Our readers – mostly executives – look for something extra from us. Please remember that our blog is read mostly by people in Europe and Asia, with a small audience in North America, so you must keep cultural matters in mind.
No silly lists: List entries can be popular with our readers, but make sure that a social media officer, marketing professional or CEO of a small or medium enterprise (SME) finds the list (including links) useful for their work – high quality is key.
Link to previous content: Every entry must contain at least two links to related content previously published on our site, and unless already included, we will add them.
Added value: Please try to provide a link or URL to a white paper, research report from a university or a good blog post on another domain than ours or yours. Knowledge transfer requires that such links are included to provide added value for our target audience – executives.
No unethical links: Guest entries cannot contain links to unethical sites, software or commercial, or unrelated content. If you want to plug your printer ink cartridge shop, you will have to purchase a promotional guest post at the standard sponsor rate. Please do not include cloaked or shortened links.
Extended promotion: Your guest entry will be promoted via several of our social media accounts.
Reader engagement is key: We love comments from our readers, and show our appreciation by taking the time to give them a thoughtful reply. Our guest bloggers do the same.
We love ongoing engagement: If you thought blogging for us was great, why not do another blog post? We really like that idea…
Conflicting interests and endorsement: We from ComMetrics as well as our guest bloggers follow the US Federal Trade Commission (FTC) guides that were adopted December 1, 2009. We make sponsorship and endorsement regarding blog postings transparent. The authors declare no potential conflicts of interest with respect to the research, authorship, and/or publication of their article on our blog. Neither do they receive anything that would constitute remuneration or a reward from us or anybody else (e.g., product sample) except for their increased visibility on this blog
Submit images <510 pixels wide in png format. Please submit your proposal with the images that are no wider than suggested here so they fit easily into the blog (PS. we will upload them onto our server and help you insert them into the blog entry).
What happens then? Once your post is accepted, we will then ask you to enter onto the blog in the format we use
Get our latest post the easiest way by subscribing with an email that still works if you leave your current job
Submission
Want to get published on ComMetrics and achieve eternal glory? Inquire to get advice about topic suitability or just send me your work to info [at] CyTRAP [dot] eu
Submissions should not exceed 900 words and be pasted into the body of the email.
By the way, this content was inspired by guest blogger Lion Levin's blog post on the subject.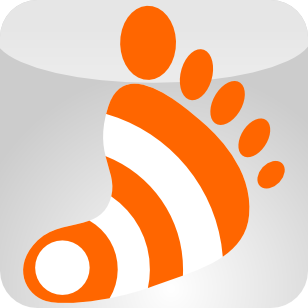 Don't forget! Benchmark your blog – measure for impact – use My.ComMetrics.com and improve your blog's performance. CyTRAP Labs can help you improve your social media efforts. Start a conversation! Email us at info [at] CyTRAP [dot] eu or call us at +41 (0)44-272-1876.
Do you know of a great example that I missed? Leave a comment!