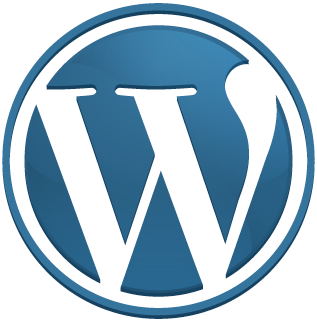 [Regularly updated] => 2009-09-23 Another great plugin – Top 5 SEO secrets to WordPress
As bloggers we crave flexibility but risk frittering our time away by being bamboozled with too many tools and plugins that are supposed to help us blog more effectively. Hence, the key is to choose the best and most helpful plugins.
There are tons of great WordPress plugins out there, but these are our favorite plugins.
Fighting spam
Akismet checks your comments against the Akismet web service to see if they look like spam or not. You need a WordPress.com API key to use this service and can review the spam it catches under 'Manage'. It automatically deletes old spam after 15 days.
WP-Hashcash reduces the amount of spam you get in your comments by asking the contributor to add up some numbers to make sure they are human. This drastically reduces the amount of spam comments to manageable exceptions.
Better security
WordPress database backup comes installed with WordPress and is a lifesaver, since it protects your blog from losing the archives if something happens to the database. The latest version of the plugin even lets you schedule automatic backups. You can download the backup file or have it emailed to the address of your choice.
Search engine optimization (SEO)
Google Sitemap Generator is the best tool for telling Google how it should crawl your blog and where to find everything you want found.
SEO Title Tag allows you to optimize your title tag, one of the most important on-page factors for search engine optimization to gain optimum traffic.
Clean Archives is designed to display your archive listings on a dedicated page or in your sidebar, in a clean and uniform fashion that is search engine friendly. This helps users find their way faster when searching your archives.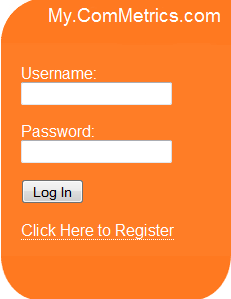 To see how well your SEO stuff works, register your blog at My.ComMetrics.com – benchmark your blog – sign up for FREE.
Traffic management
No Ping Wait: WordPress tries to notify various blog search and monitoring services that a new blog post is coming through the 'pinging' process, which can take quite a while to execute after clicking 'publish'.This plugin solves the problem by separating "pinging" and posting into two separate actions.
WP-Cache is a very fast cache module composed of several modules that can configure and manage the whole system. Once enabled, go to 'Options' and select 'WP-Cache'.
Usability
WP-Page Navi improves page navigation on your blog. Instead of having to go through blog pages one by one, it adds better navigation functionality that can look like this: Pages (17): [1] 2 3 4 » … Last ».
WP-EMail enables users to send a weblog entry to an associate and/or friend. What is nice is that it can be set up to send the complete post, not just a summary, thereby saving the recipient time.
WP-Print displays a printable version of the weblog post – making things that are printed look nice.
Subscribe2 allows users to subscribe (with an email address) right on the blog or from within a post (see ComMetrics.com – column to the right). All subscribers are notified when a new entry is posted.
In our case, email subscribers appear to be visiting the blog more often and spending more time on each visit (see also: why RSS fails with our readers). This may be due to the types of people who make up our readership (i.e. chartered accountants, risk managers, social media professionals and public relations consultants, etc.). Things may differ for other blogs.
Subscribe to comments allows readers to get email notification of responses to their comment by checking a box when posting to stay up to date on a discussion they are already interested in.
Blogging – writing process
Draft Control allows the blogger to manage and control WordPress Draft posts.
Statistics
We used some of the plugins below as discussed in Financial Times and ComMetrics – KISS the blog bride:
Popularity Contest keeps a count of your post, category and archive views, comments, trackbacks, etc. and uses them to generate the Popularity Index for your blog's content.
Daily Top 10 Posts simultaneously tracks the hits for each blog post for the current day and cumulatively. Users may also display sidebar widgets containing a list of the most popular posts for the day and most popular posts overall.
FeedStats gives you an idea of who reads what and when with your RSS feed. Some IPs can be excluded from the count, such as your own and a few others and the plugin is easy to adjust and modify.
Great for school or team blogs
Submit for review is used on Schule und neue Medien (a class blog) because it allows students to submit their posts for review by the teacher or an editor. When students or contributors are done editing their post, they click 'Submit for Review' to put the post in the editor's or teacher's pending review queue.
Peter's Collaboration Emails for WordPress assists in the review process. When a contributor-level user submits an article for review, the plugin emails a list of approvers of your choice, letting them know that there is a post ready for review, and giving them a link to edit the post. When a post is approved, the original contributor/school pupil gets an email saying that their post has been approved and who it was approved by. The contributor also gets a link to read the post as the whole world sees it.
Love it, but…
Related posts generates a list of similar content based on the text of blog entry. Unfortunately, the links do not always make sense or appear that obviously related to the post, so it is still better to link to related material within the post itself, such as building the link into a sentence. Accordingly, we decided to stop using this plugin that some people find fantastic.
The argument goes that having a video or sound file with your blog post increases its usefulness and attractiveness.
PodPress is great if you are into podcasting (see CyTRAP Labs' radio show) by making adding, managing and playing podcasts and other media files on your blog a breeze. However, we have cut down on podcasts to accommodate our readers' preferences.
Tag Things will help you pick up more traffic from Technorati and adds a number of SEO benefits to your blog. It also gives you more ways to manage tags on your posts. But remember, the tags it suggests may not be those that best fit the blog post and it may not use the keywords you want to. Hence, assess and decide carefully which tags you use and make sure to add others that help search engines better categorize the post and include it in the most appropriate search results.
Stuff you may want to check out:
Please add your favorite plugin as a comment below and tell us why it helps you save time and be a more effective blogger – inquiring minds want to know. Thank you.