About this blog
This blog is dedicated to social media measurement, web analytics, digital marketing and customer relationship management or CRM. We focus on measuring social media efforts for impact and analyzing trends in the industry.
What else we do
Analytics provided by blog benchmark application My.ComMetrics.com that was developed by CyTRAP Labs GmbH focusing on developing tools and services addressing risk management and corporate governance.
As a division of CyTRAP Labs GmbH, ComMetrics is a trail blazer in social media analytics (e.g., developing the FT ComMetrics Blog Index – the industry standard for ranking corporate blogs of FT Global 500 and Fortune 500 companies).
Through My.ComMetrics.com, ComMetrics offers its clients the use of web-based software. Like the dashboard of your car, when used correctly, My.ComMetrics.com helps you make your corporate blogger's journey through cyberspace safely and in a timely fashion, all while getting great gas mileage.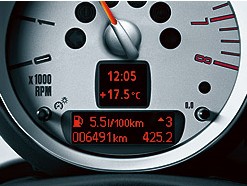 To help you blog more effectively, we provide you with SMART metrics (specific, manageable, actionable, relevant, trending performance measures) that follow the KISS principle (keep it simple, stupid).
Visit My.ComMetrics.com to register yourself, claim your blog and start tracking your performance – a straightforward dashboard for straightforward answers.
If you lack management support for your social media initiatives, then competitive intelligence is your new best friend.
My.ComMetrics.com provides with relevant blog metrics for diary, personal and business blogs – why not gain  insight instead of hindsight? Join our many satisfied customers (e.g., Financial Times case study).
Discover ComMetrics by taking advantage of our risk-free trial option now ==> it takes less than 5 minutes to start getting results.
Step 1: Sign up
Step 2: Claim your blog
Step 3: Begin benchmarking to improve

How it works – Watch the instructional videos!