The original story is below, while details about the updates can be found at the bottom.
Update 2011-03-22: US District Court Judge Denny Chin rules against Google books settlement in a 48-page ruling handed down 13 months after the parties had their day in court.

By the time the recent financial collapse was in full swing, AIG, Citigroup and Royal Bank of Scotland, among others, represented such a large systemic risk to financial markets that their governments could not allow them to fail. History now has the alarming potential to repeat itself, since Google and Amazon loom so large within their respective markets that they represent a sizeable systemic risk to the dependability and reliability of the Internet. We provide some examples below.
Google helps you with advertising
Google is not only a leader in search services but also online advertising. These days it is trying to expand its reach by getting small companies to sign up for its services. On June 15, 2009 ComMetrics received a letter from Google enticing us to start using AdWords. Small businesses were given a voucher in the amount of about €80 – 120 and the registration fee was waived:
Hence, we went ahead, followed instructions provided by Google, came up with good keywords, a meaningful ad (see image above) and defined our geographical territory to improve our campaign's effectiveness.
We also improved the landing page at My.ComMetrics, got a high score from Google for our keywords and the pay-per-click rate was fixed.  We thought everything would be fine even though some have raised concerns about Google AdWords, such as:
We tested our keywords using a computer in the geographical region we chose to have the ads targeted to by Google. However, Google either showed weird ones and failed to show our ad altogether or showed no ads at all.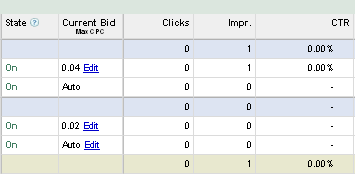 As the screenshot to the right shows, we got little to no traffic as a result of our campaign with Google AdWords.
By contrast, giving conference presentations or publishing and regularly updating the FT ComMetrics Blog Index is getting us new subscribers aplenty.
This means that while the system works for Google, which earns nearly £10 million a day from ads alone, a small business such as ours cannot expect much, except possibly wasting our cash and time.
Google's effort to digitize books
Besides experiencing Google's dominance in online advertising and not being too happy with the results, as US copyright holders of books we also had a chance to learn about its efforts to digitize books that are out-of-print. As it stands, the proposed settlement between US publishers, authors and Google tries to allow authors and publishers to maximize revenues while ensuring the widest possible access of out-of-print books. At least in theory.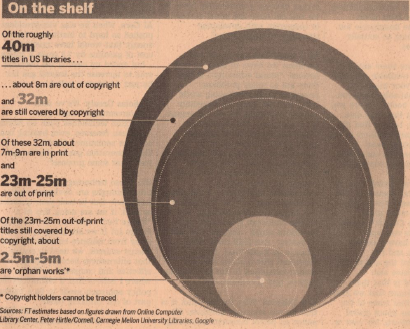 However, some critics argue that giving Google control over past (out-of-print) books will translate into control over future ones.
The current proposal is such that all non-US publishers' out-of-print books would be automatically included in Google's digital library holdings unless the copyright holders opted out. As such the US settlement would remove foreign authors' and publishers' rights as enshrined in the Berne Convention for the Protection of Literary and Artistic Works (a nineteenth century international copyright agreement).
A US court hearing is set to formalize the settlement in October. If it is approved, the US regulator will literally be permitting US copyright holders to form a cartel with Google. That certainly would NOT meet any standard of fairness and good governance, since the agreement WOULD:
1) discriminate against foreign copyright holders and authors,
2) violate property rights of authors and publishers in foreign lands as specified in the Berne Convention, AND
3) proper procedures would not be used, such as a copyright holder opting out of the settlement by default unless otherwise stated (see privacy policies that require opting in to allow vendor to send product information).
Google Class Action Settlement – Systemic Risk for Authors and Book Publishers – download 3 pages we got from US lawyers
Bottom line: Risk must be managed properly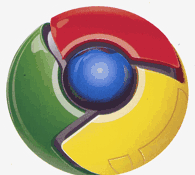 The risk now presented by Google's dominance must be managed properly. And if it's dominance in the search market, cloud-computing services, online advertising and book-digitization are not examples of a systemic risk as far as the dependability of the Internet is concerned, what is?
The systemic risk that we failed to manage properly in the financial markets was at the heart of the factors that exacerbated, if not caused, the financial crisis. Systemic risk in the digital world refers specifically to the extent to which a service provider like Google could contribute to a general digital media and information crisis. The systemic risk represented by Google or Amazon must first be measured and then managed, unless we wish to repeat Wall Street's mistakes: if we reach the point where we cannot afford to allow some players to fail, taxpayers will once again be footing a hefty bill. Good governance to the rescue!
Now it's your turn. How should we manage the systemic risk to the Internet and its services as exemplified by the ever-increasing market dominance of companies like Google? Suggestions please.
Update 2011-03-22: US District Court Judge Denny Chin rules against Google books settlement in a 48-page ruling handed down 13 months after the parties had their day in court.
Judge Denny Chin (see his biography – 2nd last bottom of list) has sided with critics of the settlement, throwing it out on the grounds that it is "not fair, adequate and reasonable".
You can download or view the ruling online on the court's website:
Here is a quote from the ruling that says most about how things stand for Google:
"Before the Court is plaintiffs' motion pursuant to Rule 23 of the Federal Rules of Civil Procedure for final approval of the proposed settlement of this class action on the terms set forth in the Amended Settlement Agreement (the "ASA"). The question presented is whether the ASA is fair, adequate, and reasonable. I conclude that it is not.
While the digitization of books and the creation of a universal digital library would benefit many, the ASA would simply go too far. It would permit this class action—which was brought against defendant Google Inc. ("Google") to challenge its scanning of books and display of "snippets" for on-line searching—to implement a forward-looking business arrangement that would grant Google significant rights to exploit entire books, without permission of the copyright owners. Indeed, the ASA would give Google a significant advantage over competitors, rewarding it for engaging in wholesale copying of copyrighted works without permission, while releasing claims well beyond those presented in the case.Accordingly, and for the reasons more fully discussed below, the motion for final approval of the ASA is denied. The accompanying motion for attorneys' fees and costs is denied, without prejudice."
Some experts claim that Google will push ahead no matter what and try to overturn this ruling.
This ruling complicates Google's efforts to make digital copies of the world's 130 million books and possibly sell them through an online book store that it opened last year. Moreover, the ruling also touches upon antitrust, copyright and privacy issues that are threatening Google's attempt in further advancing its dominance in Internet search as well as moving into new markets.
As the above synopsis from the ruling shows Judge Denny Chin chastised Google for "engaging in wholesale, blatant copying without first obtaining copyright permissions." He simply did not accept Google's agreement with libraries to to make electronic copies of the printed books on their shelves. This has enabled Google to scan more than 15 million books since 2004, even as authors and publishers who thought their copyrights were violated protested in court. Unfortunately this means that Google may no longer continue its policy to show snippets of digital books that were scanned without the permission of copyright owners.
PS.  Some 6,500 authors chose to opt out of the settlement before the 2010 deadline set by the Google.