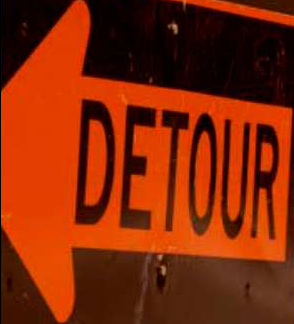 Short link blogging coming your way this week – our top stories include Amazon's Elastic Computer Cloud or EC2 vulnerability to hacking, 34 free social media tools, Microsoft and Bing's imminent release of a new, joint feature and how the media shift shows why BBC, AOL and the Guardian are becoming increasingly dependent on social networks like Facebook, Xing and Bebo to get traffic (view chart) and how Twitter may be named in a lawsuit after a driver's tweeting caused freeway carnage.
In case you missed the last six weeks' best links:
Very useful links: White House to Adobe for week 30.
Very useful links: Nikon to Wii via Yahoo! for week 31.
Very useful links: Friendfeed to Berlusconi for week 32.
Very useful links: Trabant to Obama via Copenhagen for week 33.
Very useful links: UBS to Levi's via CBS for week 34.
Very useful links: Microsoft vs. Facebook vs. SAP for week 35.
Not a subscriber yet? Want the scoop first? Just leave your email address in the field below.
Social Media TOOLS and GUIDES that make a DIFFERENCE
VERY USEFUL #tools2watch – Social media monitoring wiki – lists 34 free and 60 commercial tools for social media analytics – great help for monitoring your brand.
VERY USEFUL Look who follows NoFollow links – test finds that both Yahoo & Google follow the NoFollow links #metrics2watch
#tools2watch – Bing will soon release the new feature "Bing and Ping", a means to share your search results with friends – you can preview by becoming a fan of Bing on Facebook – that nets you an invite to the pre-party.
Sentiment analysis for online content: Honest? What the benchmarks show: failure. #trends2watch
Sentiment analysis – human scaling #tools2watch
Economic CRISIS AND POLICY Research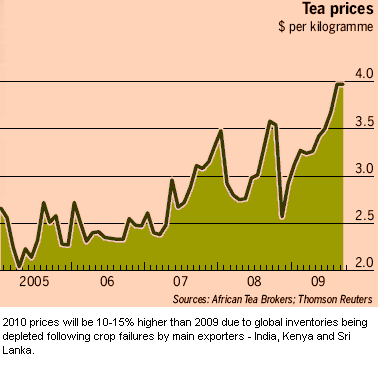 Best quality tea prices rose by 36 percent since January, almost twice the 2005 price (see graphic at left) #trends2watch
Discussing Doha – Europe provides $2 a day per cow in farming subsidies – in India 70 percent of population live on less than $2 a day #bettergovernance
VERY USEFUL #things2read OECD's new report on the well-being of children worldwide
Social Media BEST PRACTICE
Best business model: Free to use, pay to play – when will venture capitalists pull the plug on Twitter? #bettergovernance #trends2watch
VERY USEFUL – Why following the product development diagram could result in failure for your start-up #things2read
Study raises DOUBTS: opt-in Internet surveys' validity may not hold up against paper-and-pencil and telephone surveys – find the summary and the full paper here.
Social Media MARKETING BUZZ
VERY USEFUL => Popular on commetrics.com via Twitter => re-tweets happen more often, nice #metrics2watch #trends2watch
Social Media FIRST to Move – TRENDWATCH
#first2move – North Carolina Department of Transportation providing traffic reports via Twitter: what about risk management – micro-blogging causing accidents by drivers reading tweets while driving?. Traffic reports for motorists and ferry passengers by region or interstate highway. #trends2watch
InfoSec
#threats2watch  RISK MGMT: Stealing data from Amazon's Elastic Computer Cloud (EC2). Research reports way to attack the cloud using side-channel. (300.5 KiB, pdf)
Amazon not ready to talk about this threat this week, but this is a systemic risk that cannot be ignored by Google, Microsoft or Amazon, since all three offer these cloud services, nor by clients depending on these providers – what if your application is hacked this way? #trends2watch
Actionable Metrics: Standards, Testing and Trends
Best business model: Free to use, pay to play – when will venture capitalists pull the plug on Twitter?
VERY USEFUL social media ROI 67 slides #things2read http://bit.ly/8VDWI BUT operating metrics are more important than ROI….
#trends2watch social network sites bringing much  traffic to media sites such as BBC, the Guardian, AOL News (see graphic below).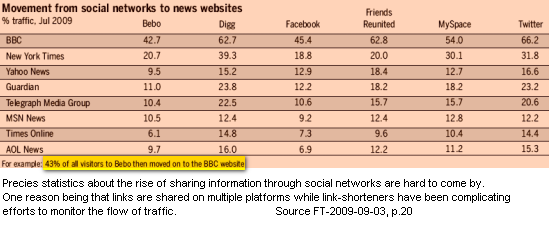 2009 Social Media Calendar – Upcoming Conferences of Interest
What is happening in your neck of the woods? Please share your conference dates by leaving a comment below or sending us an email.
That's the way we saw things this week; now it's your turn. Did we miss anything important? Please add it below as a comment, along with a link. Looking forward to hearing from you!