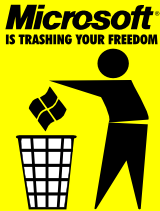 Short link blogging coming your way this week – our top stories are Microsoft curtailing your freedom, Facebook being forced to improve user-privacy by the Canadians and Putin's economic policies causing trouble for many… while App Store's ascent stirs backlash in the Valley and how an Iraqi geologist helped his adopted country Norway to cope smartly with the discovery of oil.
In case you missed the last six weeks' best links:
Very useful links: Facebook to Morgan Stanley for week 29.
Very useful links: White House to Adobe for week 30.
Very useful links: Nikon to Wii via Yahoo! for week 31.
Very useful links: Friendfeed to Berlusconi for week 32.
Very useful links: Trabant to Obama via Copenhagen for week 33.
Very useful links: UBS to Levi's via CBS for week 34.
Not a subscriber yet – want the scoop first, please just  leave your e-mail address in the field below.
Social Media TOOLS and GUIDES that make a DIFFERENCE
VERY USEFUL #tools2watch social media search engines tracking social media mentions, see list of search engine options.
VERY USEFUL #things2read => Top 10 social media questions ad agency clients are asking (pdf file, 26 pages) #tips2follow
Economic CRISIS AND POLICY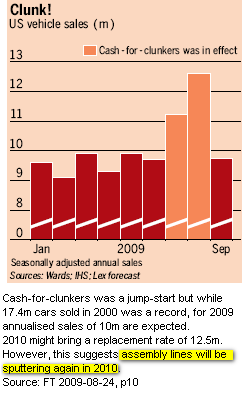 US cash-for-clunkers scheme ended 2009-08-24 – lasted barely a month even after funding boosted to $3 billion from original 1 billion, BUT this flash in the pan wasted taxpayer funds – car sales expected to drop Sept. (see graphic at left) #metrics2watch #bettergovernance
Remember: The average US subsidy for Cash for Clunkers is $4206 BUT saving 9.6 miles per gallon AND payback period 7.6 years – what about energy used to scrap those clunkers? Spare parts cannot be recycled – does this make sense? #carbonfootprint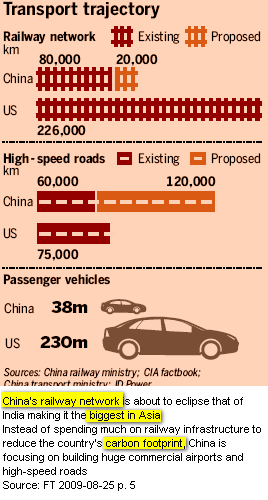 SMEs provide 75 percent of the jobs to China's urban workforce – that number is now shrinking for the first time in 30 years – stimulus program is focusing on infrastructure instead  (see graphic at left) #metrics2watch #bettergovernance #carbonfootprint
VERY USUEFUL #things2read Iraqi who saved Norway from oil while making a fortune for society #bettergovernance => pushed the government to increase extraction rates 'squeezing the last drop out' –  the culture of pursuing the 'last drop' brought greater benefits than just money pouring in…
Social Media TOOLS and GUIDES, Best practice
Best business model: Free to use, pay to play – when will venture capitalists pull the plug on Twitter? #bettergovernance #trends2watch
VERY USEFUL – Why following the product development diagram could result in failure for your start-up #things2read
Social Media MARKETING BUZZ
#trends2watch Social Media Revolution by Socialnomics… MARKETING 101… Not exactly but NICE video…  social media for you – some hype, some facts but interesting.
#first2move Apple's App Store launched 2008-07-10, more than 10m downlodads on first weekend, 1.5bn (65,000) applications dowwnloaded (available) to date, more than 100,000 developers building applications, available in 77 countries – developers and market regulators are keeping a wary eye on Apple's growing influence #trends2watch
InfoSec
Less than 2 months until Windows 7 OS release – Free Software Foundation highlights the 7 Deadly Sins, Windows-style #things2patch #bugs2fix #threats2watch
Thank you to the Privacy Commissioner of Canada and her crew => forcing #Facebook to change privacy practices + policies to comply with Canadian laws – we all benefit #threats2watch #bettergovernance
Actionable Metrics and Standards – Best Practice
#crisis Legal reform & curtailing corruption ever tougher with minor officials grabbing assets – Medvedomics requires a jump start or Russians and those dependent on the country's energy will suffer #bettergovernance  (see graphic below).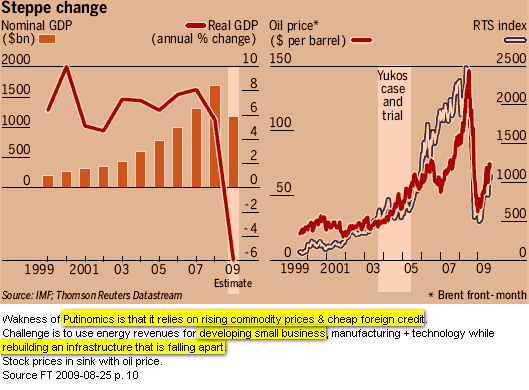 #things2read Make sure social media metrics are meaningful #metrics2watch
#ethics2watch SAP caught infringing on 5 of Versata Software's patents – verdict of patent lawsuit forces SAP to pay $139 million in damages questionable business ethics for sure #bettergovernance
That's the way we saw things this week; now it's your turn. Did we miss anything important? Please add it below as a comment, along with a link. Looking forward to hearing from you!