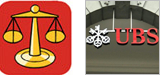 Short link blogging coming your way this week – our top story is the US – Swiss deal on UBS and the alleged tax fraud by several thousand US taxpayers.
US clients have the chance to appeal to the Bundesverwaltungsgericht, Switzerland's Federal Administrative Court or FAC (read the English information booklet as published by the FAC).
An appeal would take three to six months, definitely one of the reasons the US insists on having the possibility of imposing other measures if delays stretch too long. What happens if US-based UBS clients win their appeals is a whole other issue, since then the 'milestones' in terms of progress in names supplied cannot be achieved on time. This would mean any legal action against UBS would continue.
The two Internal Revenue Service (IRS) – Swiss Confederation documents listed below explain the complex deal. Much is unclear and left open to interpretation – a lawyer's nightmare: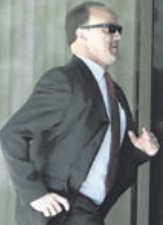 The Swiss government estimates that the additional work needed to provide the required information to the US IRS will cost Switzerland's taxpayers Sfr 40 million. Obviously, UBS should foot this bill.
P.S. – Bradley Birkenfeld, former UBS private banker turned informant, was sentenced to 40 months in prison for helping wealthy Americans evade taxes (see image at right).
In case you missed the last six weeks' best links:
Very useful links: Qwerty to WEF for week 28.
Very useful links: Facebook to Morgan Stanley for week 29.
Very useful links: White House to Adobe for week 30.
Very useful links: Nikon to Wii via Yahoo! for week 31.
Very useful links: Friendfeed to Berlusconi for week 32.
Very useful links: Trabant to Obama via Copenhagen for week 33.
Economic CRISIS AND POLICY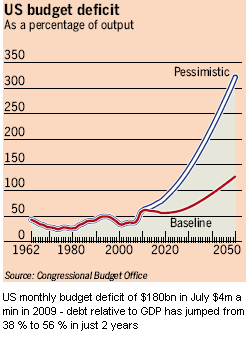 USEFUL US permanent spending cut of 8 percent today necessary to stabilise borrowing in the long run (see graphic at right) #metrics2watch #bettergovernance
Social Media TOOLS and GUIDES, Best practice
Citigroup, RBS and Google: Loads in common #bettergovernance #threats2watch
Trendwatch – WHITE PAPERS
#things2read An Update on Healthcare Security Regulations for Email – US HIPAA, 2009 #bettergovernance
Social Media MARKETING BUZZ
#first2move Sept 18 issue of Entertainment Weekly => launch of – CBS PepsiMax ad campaign sent to Los Angeles- and New York-area subscribers – will use wafer-thin interactive video screen built into the page to allow US TV characters to speak to them when the page is turned (see image below).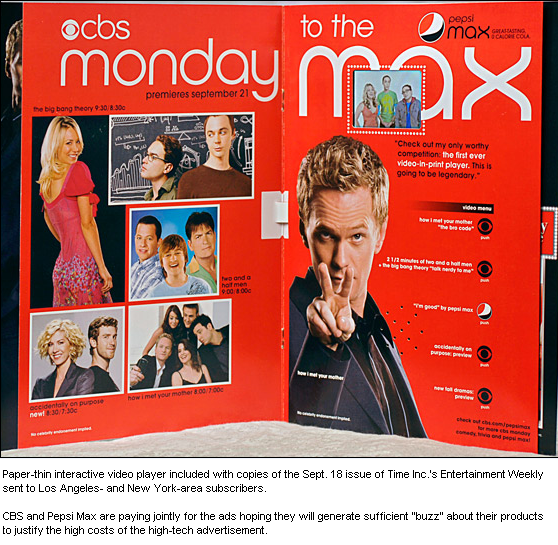 Estimates indicate that running one video ad in 100,000 copies would cost in the low seven-figure range. That would translate into a cost of several dollars per copy. By contrast, a full-page color ad in Entertainment Weekly costs about 9 cents per copy.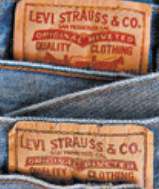 #first2move Levi's stretch jeans used to 'stretch the jeans market' => 2-month pilot test with an interest-free installment scheme at 10 Levi stores in Bangalore was a success – using this scheme to pay off their $33 jeans results in customers spending 50 percent more than they would otherwise.
NOW deal goes nationwide in India – using Bollywood action star Akshay Kumar, the macho Bollywood action film star for Levi's billboard campaign. The promotion allows Levi's to expand down-market by giving Indian customers a chance to purchase Levi's they could otherwise not afford (Levi's cost anywhere from 8 to 50 times as much as unbranded jeans, which average only Rs200).
InfoSec
Windows Internet Name Service (WINS) vulnerability being exploited using TCP Port 42 thereby allowing remote code execution attacks via specially crafted WINS replication packet to an affected system running the WINS service.
The August 11 patch known as MS09-039 fixed this vulnerability – are you protected?  #things2patch #bugs2fix #threats2watch
Actionable Metrics and Standards – Best Practice
#metrics2watch => Wall Street bonuses cut by about 40% in 2008 BUT beginning to bounce back in hot areas such as fixed income – if we forget to align risk with pay we might repeat past mistakes.
Fixed or guaranteed pay-packages do not represent good governance but were prevalent before the #crisis – do we need a repeat performance? (see graphic below).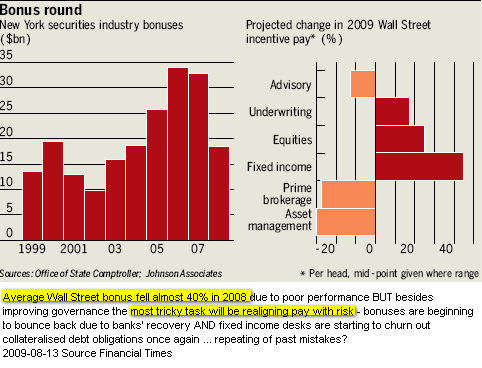 #things2read Wall Street déjà vu – it is as if the current global crisis never happened #bettergovernance
That's the way we saw things this week; now it's your turn. Did we miss anything important? Please add it below as a comment, along with a link. Looking forward to hearing from you!