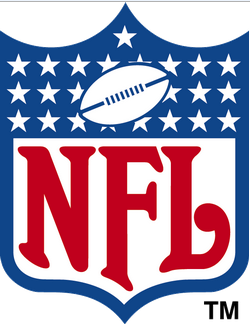 Short link blogging coming your way this week: our top stories include the NFL – Monday Night Football – trying to control, if not outlaw, tweets by players – George Orwell calling, Facebook's threat to personal friendships, Twitter finally seeing the writing on the wall – getting ready to generate badly needed revenue, how Google's behavior-based advertising changes your search results and yet another Windows 7 vulnerability to worry about.
In case you missed the last six weeks' best links:
Very useful links: Nikon to Wii via Yahoo! for week 31.
Very useful links: Friendfeed to Berlusconi for week 32.
Very useful links: Trabant to Obama via Copenhagen for week 33.
Very useful links: UBS to Levi's via CBS for week 34.
Very useful links: Microsoft vs. Facebook vs. SAP for week 35.
Very useful links: Data-theft to tweet-deaths via free tools for week 36.
Not a subscriber yet? Want the scoop first? Just leave your email address in the field below.
Social Media TOOLS and GUIDES that make a DIFFERENCE
VERY USEFUL #trends2watch => USA => 45 percent of employers use social media 4 screening job applicants | 35 percent have rejected candidate based on SM background
Economic CRISIS AND POLICY Research
#metrics2watch => Education is important – according to OECD – BUT measuring its effects according to money spent on education and people attending university is a bit hard to follow – see WEF World Competitiveness Report 2009-2010 ==> youth unemployment rates would be a better KPI to benchmark nations success regarding educational spending and policy – get the inside scoop including WEF report, OECD Excel spreadsheet and youth unemployment trend #bettergovernance
Social Media BEST PRACTICE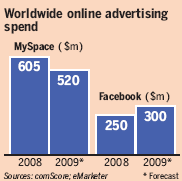 #trends2watch => Why Facebook ruins real friendships…  #trends2watch #tips2follow
VERY USEFUL freemium: deciding what is free and what costs – easy to add features – difficult to remove #tips2follow
Social Media MARKETING BUZZ
Why Social Media Marketing is Essential
VERY USEFUL => Popular on commetrics.com via Twitter => re-tweets happen more often, nice #metrics2watch #trends2watch
Social Media FIRST to Move – TRENDWATCH


#first2move – Google personalises AdWords = interest-based behavioral targeted advertising for search results #trends2watch
#SMfailure USA => NFL wants to ban tweeting before during after games – honest => Orwell's Big Brother returns or just plain stupid?
#trends2watch Twitter, the two-year-old venture capital-backed company that lets people send 140-character messages, is ramping up efforts to monetize its success in the quest for revenue.
2009-09-10 Thursday, it revised its Terms of Service to specify that it may run advertising, thereby keeping its options open.
"The services may include advertisements, which may be targeted to the content or information on the services, queries made through the services, or other information," the terms read.
"The types and extent of advertising by Twitter on the services are subject to change."
"In consideration for Twitter granting you access to and use of the services, you agree that Twitter and its third-party providers and partners may place such advertising on the services…."
InfoSec
#threats2watch advisory for a zero-day vulnerability in the SMB2 (Server Message Block 2) service that ships with newer versions of Windows; specifically, Windows Vista, Windows 7, and Server 2008. Advisory contains a Proof-of-Concept (PoC) exploit for the flaw.
Actionable Metrics: Standards, Testing and Trends
Best business model: Free to use, pay to play – when will venture capitalists pull the plug on Twitter?
2009 Social Media Calendar – Upcoming Conferences of Interest
What is happening in your neck of the woods? Please share your conference dates by leaving a comment below or sending us an email.
That's the way we saw things this week; now it's your turn. Did we miss anything important? Please add it below as a comment, along with a link. Looking forward to hearing from you!