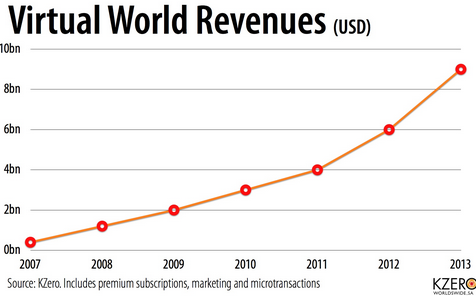 Short link blogging coming your way this week: our top stories include 10 Downing Street in the UK trying to enforce Twitter rules – tweet must be preapproved before being sent. Best Metrics – how to get social media analytics that your boss understands, Real Madrid loses against Barcelona again, GM's innovative way of rebuilding trust in its brand – will it work? And finally, yet another Windows 7 vulnerability to worry about.
In case you missed the last six weeks' best links:
Very useful links: Friendfeed to Berlusconi for week 32.
Very useful links: Trabant to Obama via Copenhagen for week 33.
Very useful links: UBS to Levi's via CBS for week 34.
Very useful links: Microsoft vs. Facebook vs. SAP for week 35.
Very useful links: Data-theft to tweet-deaths via free tools for week 36.
Very useful links: NFL bans Twitter, now with adverts for week 37.
Not a subscriber yet? Want the scoop first? Just leave your email address in the field below.
Social Media TOOLS and GUIDES that make a DIFFERENCE
VERY USEFUL => Test usability interface (UI) uploading image and getting it tested by online users #trends2watch
VERY USEFUL #tips2follow – 10 Ways to Use Twitter on your university campus – very practical AND hands-on #things2read
VERY USEFUL #tips2follow – 101 ways to use Twitter on college campuses from the onlinecolleges.net folks #tools2watch
Social Media MARKETING BUZZ – building Brand
– Real Madrid vs. Manchester United | Cristiano Ronaldo's £80 million transfer was concluded on June 30… what financial crisis? There's none when you look at these clubs' revenue & record transfer payments (see chart at right).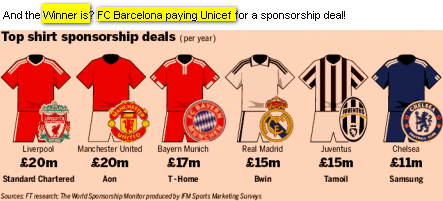 Real Madrid's shirt sponsorship deal covers about a fifth of Rolando's transfer fee. But FC Barcelona steal's the show again by paying Unicef for having the latter's logo on Lionel Messi & Co's shirt – supporting a good cause instead of raking in the money means building one's own brand = Barcelona's choice.
VERY USEFUL => Popular on ComMetrics.com via Twitter => re-tweets happen more often, nice #metrics2watch #trends2watch
Social Media FIRST to Move – TRENDWATCH
#trends2watch With the increasing popularity of virtual worlds (150 by the end of 2009, 300 estimated by the end of 2010) while advertising revenues are growing (see chart top left)… every TV show in the US is beginning to create its own virtual world. Why not get a life instead and spend some time in the real world = building social skills as a teen might be a more productive way of spending time.
#SMfailure USA => after last week's attempt by the NFL to ban tweeting before, during and after games – honest => Orwell's Big Brother returns or just plain stupid? => NOW #SMfailure UK => in the government – 10 Downing Street's new Twitter rule requires that every tweet must be approved before release – seriously impractical.
#trends2watch => Search engine in the making – find any movie clip – will Hollywood go for it?
#first2move http://bit.ly/1jnRhT General Motors offers 60-day return policy. Those few that will be returned = very low value #risk2watch
InfoSec
#threats2watch Microsoft hit by malware attack similar to the recent one against the New York Times. MS files lawsuit and goes hunting for the culprits – will they catch them? …Stay tuned! #things2patch
Actionable Metrics: Standards, Testing and Trends
VERY USEFUL KPI experts' top 5 secrets – things to watch out for and no it is not ROI but …  #tips2follow – hands-on!
That's the way we saw things this week; now it's your turn. Did we miss anything important? Please add it below as a comment, along with a link. Looking forward to hearing from you!