After a facelift, Myspace is now spelled with a lowercase 's' – another platform ripe for online marketing, with a lot of features that can be utilized.
Keywords: Social Media Marketing, Word of Mouth Marketing, Viral Marketing

A while back we had a series of posts addressing, Is Facebook engagement obsolete?, and one by Simona Stavrova about Facebook advertising and engagement success.
Now Celina Conner tells us more about the new Myspace, which has kind of re-invented itself.
Why this, why now?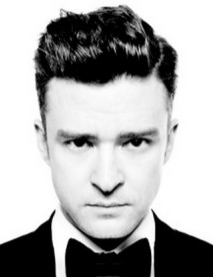 Not too long ago, MySpace was considered one of the leading social networking sites. In fact, in 2008, it was the most visited social networking site, and even surpassed Google as the most visited website in 2009.
However, with the rise of more innovative and interactive social networking sites such as Facebook and Twitter, Myspace has lost its top spot.
This prompted Myspace's creative team to revamp the its layout and offer more options that cater to users' interests. The new Myspace offers many marketing opportunities to promote your brand.
By the way, sign up for our blog – it is FREE! Get the next installment of this series first.
Is the facelift doing its job?
The new Myspace has a clean layout that makes it easy to navigate. It has a streaming horizontal layout that adds a cool vibe to your profile page. From the time you create a new account, you will be asked to identify what your inclinations or specific roles are, such as musician, photographer, filmmaker, writer, and many more.
You can also choose if you want to create a personal account or a customized account, for example a musician account. Customized accounts are great for branding. If you're in the retail clothing business, you can choose 'brand' as your specific role. From there, you can fill your space with anything and everything about your brand.
What's in it for you?
The newly revamped Myspace has a lot of marketing tools to offer. For one, you can log in to Myspace using your Facebook account and you can also connect with your friends there, since Myspace can link your contacts from Twitter and Facebook. For your business, this means easy integration of followers and fans.
Since Myspace already establishes users' inclinations from the very start, when a certain brand promotes something it hits their target market because they are 'friends' with people with the same interests.
This is nifty
Myspace also has blogs and forums which are great platforms for ideas and relevant information that can help your friends or followers. You can include links to those blogs so that users can read more from your website about your products and promos. There are also Myspace Groups that allow brands to visit categories related to their product. Although it's not as sophisticated as YouTube, the Myspace video is also a great tool to market your business. More than 600,000 videos are uploaded; this says a lot about the engagement of users. Short, catchy videos leave a good impression on viewers so make sure you leverage this, too.
Despite being way behind Facebook, the newly re-launched Myspace looks promising. Do not be intimidated by its focus on music (which is what it was originally known for), because different businesses can thrive by marketing themselves in Myspace.
All you need to do is be creative on your profile page, be intentional in your posts and interactions, upload quality blogs and videos, and most importantly stay true to your brand. With its overhauled look and feel, and awesome new features, the new Myspace is projected to be a worthwhile investment for social media marketing.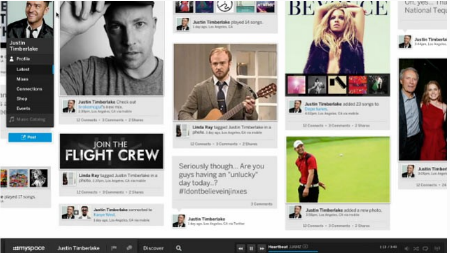 Bottom line
Before you rush out and once again invest a lot of resources into a Myspace page for your brand and/or company, you should consider these essential things:
Does your target audience spend time on Myspace? If your clients spend time on Myspace, great. But even if they do, is there a desire to consume your content there? Unless your answer is yes, Myspace is not for you.
What kind of content does your target audience look for? Your consumers look for the things they need and if you don't give what them that, there's no reason for them to keep coming back. In Myspace, you can post blogs and interact in forums, but ensure that you address what your consumers need.
Don't confuse your Myspace profile with your company website. Unlike your own company's website, Myspace has limited features, so don't try to do everything through your Myspace profile. Drive your audience to your website, and close the deal or a sale from there.
Get more ComMetrics content on Google, Myspace, KPI, ROI and rankings (just click the URL to get some very interesting results).
More resources
– More great guest posts on ComMetrics
I look forward to your thoughts and comments below.
---
The author: Celina Conner has been contributing quality content about Search Engine Optimization, Web Design, Cloud Computing, and a lot more, to the blogosphere for over a year. She holds a Diploma of Marketing from Martin College (Australia), and is the mother of a beautiful daughter, Krizia.
Connect with ComMetrics on Google+ and by email, or contact the author using: Twitter | Google+