You can't always get what you want
We are evaluation-obsessed, and in turn we suffer a ranking addiction.
However, my latest book helps you demonstrate the link between your metrics and the bottom line.
Keywords: viral marketing, Word of Mouth (WOM) marketing, Key Performance Indicators (KPIs), return on investment (ROI).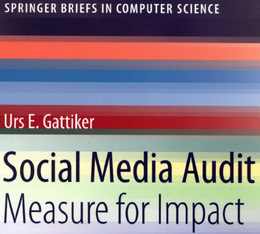 My new book, Social Media Audit: Measure for Impact (click on link or image below) is being shipped to some lucky readers as you see this, and I wanted to give a few of my readers a chance to get it first!
See the particulars below.
By the way, sign up for our blog – it is FREE! Get the next post in your inbox first.
The #1 social media measure you dreamed of, but never used
For me it was a great measure we all know – unique vistors. I am not sure what ever made me think it would be helpful in measuring outcomes or a useful metric to link to bottom line metrics… Still, at some point I realised that defining what is unique is unbelievably hard. Last year I told myself, "This is the year I finally throw out the unique visitors measure."
Share with us
The contest will run from Sunday, February 17 at 01:00 GMT until Sunday, March 3 at 01:00 GMT. Leave your story of the measure that never got used to assess your social media performance below in a comment on this post.
We will pick one winner (or maybe three), send you a signed copy of my next book, and post winners' stories (anonymously, if you prefer) in our next post.
Make sure the email address you use to sign in is the best one to reach you.
Also of interest: Social media audit: Are YOU the problem?
---
The author: This post was written by social media marketing and strategy expert Urs E. Gattiker, who also writes about issues that connect social media with compliance, and thrives on the challenge of measuring how it all affects your bottom line. His latest book, Social Media Audit: Measure for Impact, was recently published by Springer Science Publishers.
Connect with ComMetrics on Google+ or the author using: Email | Twitter | Google+ | Xing
---