Three sure-fire key performance indicators (KPIs) to improve your social networking return on investment (ROI).
30 close ties are better than 100 'links' on LinkedIn and Xing connections you never communicate with.
The key is knowing whether members of your network will give you the time of day or even know you if asked.
Can you imagine that any CEO has the time to read every silly status update posted by every connection? Should they answer requests for help on a LinkedIn forum or is their time better spent on other things?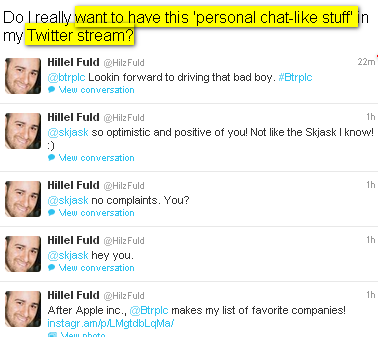 Besides not wanting a CEO's Twitter stream or mailbox to be overflowing with such updates, don't forget the 3 golden rules for social media marketing (size of business, time requirement, business-to-business versus business-to-consumer or B2B vs. B2C – every one matters).
Read on, but first, sign up for our blog to get the next networking tips first.
1. Eyeballs versus true friends
Theory and experts lead us to believe that our weak ties give us access to great resources. Nevertheless, when it comes to approaching one of those weak ties, it is often a close tie such as a friend that is most helpful in getting us in touch.
Some research also indicates that we are influenced by our close ties. Accordingly, if they share our tweet or status update on Google+, it will create a ripple effect, reaching more people than if a weak tie shares the stuff.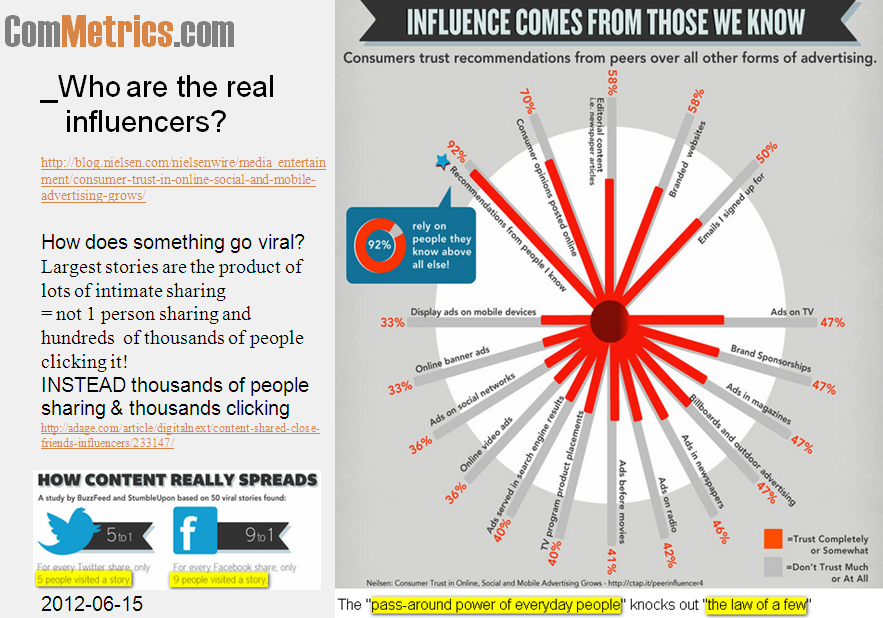 Bottom line: Do not underestimate the importance of your close ties – a network of 30 close ties is something you can trust and count on when you need help or support.
2. Sharing versus resonance
A tweet or Google+ update from a true friend is surely more interesting than a tweet from a weak tie or somebody you do not know at all. In other words, your strong connections are the ones most likely to read your Twitter replies or Facebook updates. Having 2,000 people in your network on LinkedIn is great, but more than 1950 may have not heard from you for the last 12 months. Will they care or even realise that you changed jobs, gave birth to another baby girl or published another blog post? What do you think?
Bottom line: Beware – weak ties do not give you resonance in the social media world beyond your access point.
3. Conversations versus ROI
Jennifer Hollloway was recently quoted as saying, "On Twitter you can easily interact with people you wouldn't ordinarily meet…you might follow and start tweeting with the CEO of a company you're interested in working for." Steve Jobs' reply to such requests has become legendary (assuming he ever thought it was worth being on Twitter, which he did not). From a shareholder, employee and customer's perspective, his time was better spent focusing on new products, than answering student requests for a quote or an hour-long interview.
Put differently, if you have all these wonderful conversations on Twitter, does that leave you enough time to learn the things about social media monitoring and social networking you need to know to clinch the next sale?
Bottom line: Having conversations online can be fun, but to clinch the deal, use another channel – and not Facebook, people!
A question for YOU
How do you know who your 'really' close ties are on LinkedIn, Xing or Facebook? Please leave a comment!
Tip: Search for more ComMetrics and CyTRAP sources on ROI, KPIs, benchmarks and measurement of social networking efforts (click to query).
---
The author: This post was written by social media marketing and strategy expert Urs E. Gattiker, who also writes about issues that connect social media with compliance, and thrives on the challenge of measuring how it all affects your bottom line.
His latest book, Social Media Audit: Measure for Impact, is scheduled to appear from Springer Science Publishers in late summer, 2012.
Connect with ComMetrics on Google+ or the author using: Email | Twitter | Google+ | Xing
---