According to Google CEO Larry Page, Google+ already had 10 million users at only two weeks old. By contrast, Facebook took more than two years to reach that number and only surpassed it after opening its network beyond secondary school and post-secondary students.
Article source – 4 things to know about Google+
A German version of this post is also available – Google Plus: 4 Tipps für Unternehmer
So what is Google+ and would a small or medium-sized enterprise (SME) want to use it? We explain some of the advantages and things you should watch out for below.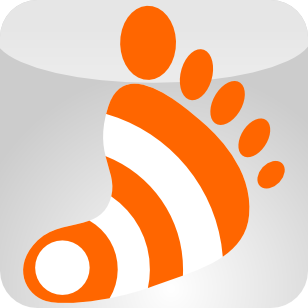 Don't forget! Benchmark your blog – measure for impact – use My.ComMetrics.com and improve your blog's performance.
CyTRAP Labs can help you improve your social media efforts. Start a conversation! Email us at info [at] CyTRAP [dot] eu or call us at +41 (0)44-272-1876.
1.  Why use Google+; to reach whom?
As with Facebook, using Google+ without a purpose or strategy is not a good way to get started. Social media is a time sink, necessitating a clear rationale for engaging your target audience via whichever channel.
Tip 1: Use Google+ to get intel and share content your clients crave (as with Twitter, it matters who you follow, not who follows you). Unless content helps them do their job better, why waste their time via Google+?
By the way, to considerably reduce your Gmail traffic, un-check all unwanted Google+ notifications in Google Account options.
To get our next tip first, enter your email address in the field below:
2. Which content can be shared using Google+?
Once you have identified your reasons for using Google+ (reach out to friends and/or engage clients), it is time to address what kind of content to share (see orange field).
You can disable re-sharing of a certain post after posting it by clicking the red arrow in the upper right-hand corner and then selecting Disable resharing (see above).
Tip 2: Once it is published, via Google+ or otherwise, you cannot take it back.
While you keep the copyright, Google's Terms of Service (TOS, see 11.1 to 11.3) state that you give Google a perpetual, irrevocable, worldwide, royalty-free, and non-exclusive license to reproduce, adapt, modify, translate, publish, publicly perform, publicly display and distribute any Content which you submit, post or display on or through, the Services.
Remember that the same applies to Twitter and Facebook. To keep the rights, it is best to share your most valuable content through your website. Use Google+ for sharing a URL to your blog post or where to download your white paper instead of giving it all away.
3. To get the content right, decide whom you wish to share with.
Different content will be shared with different groups:
Public is similar to a blog post,
Your Circles is like a tweet to your followers, and
My Customers compares to a business newsletter.
I limit using Google+ for my business, because unlike with Facebook, it is currently impossible for a business or brand to have a Google+ page.
Tip 3: Try to post things that encourage engagement by asking questions or providing a link to great content (e.g., white paper, checklist and/or blog post) and always use the KISS principle (keep it simple, stupid).
4. Whose image will get posted to your page?
While you may be connected with some of your clients and even have a special group called Customers, they may not want their profile picture shown on your Google+ account. You must respect their decision; unless you asked for and got explicit permission to show their image on your profile, do NOT do so.


By clicking on the upper right-hand side screen (see above) and choosing Google Settings, you can change these options. To address the visibility issue, click on Profile and privacy and then the orange button, resulting in something similar to the image below.


By clicking Circles (highlighted in yellow), you can decide whose image will or will not appear on your page. De-selecting a box will ensure that images of people in those circles do not appear on your profile.
In addition, you can determine under the privacy section what will and will not appear on your public Google profile (a kind of CV with Google).
Tip 4: Follow the EU privacy directive – unless your clients or family members give explicit permission to show their image, they have opted out by default. Respect people's privacy.
Note: Special thanks to @pamdyer, whose article 25 Google Plus resources, articles, and reviews to help you get started inspired me to write this post.
Free tool: Freeware – GClient  – download – desktop client App for Google+
PS. Add me to one of your circles on Google+ – I will add you back – promise
Disagree? Sure. Leave a comment!
Just one question I hope you will answer: 
Why and how do you use Google+ or why not?
 I look forward to your comments below.