Social Media Influence conference in London UK last week – so we we become passionate, we monitor Facebook, Twitter and so on – now what?
You have to innovate, however if you do, will they come in droves or will you fail to attract the kind of traffic you want?
Insight instead of hindsight is the key but how can we get there?Find out – read on we tell you the story.
These are notes I took whilst attending the social media influence conference in London Wednesday 2008-06-04. Part of the impressions I got and ideas I gained from attending I have shared here:
SMIuk08 Conference – should you ban Facebook?
SMIuk08 Conference – 'Be passionate' 'monitor Twitter' is the call
One afternoon panel was entitled Marketing — 2.0 if you build it, will they come?
mattrhodes: ROI debate – using social media is as much about reduced costs (marketing, reaching customers, market research) as increased sales #SMIuk08
So how did I see the session about Marketing 2.0 – well it dealt primarily with?
1) Training people in digital media is important. Probably, however my feeling is that we have plenty of experts (e.g., marketing, programming, web design, etc.) what I need are plumbers that can make it all work for my clients.
People who understand that we know very little about social media and must therefore learn continuously in order to be able to serve a customer need. Unfortunately, some digital media folks seem to forget it – customer is always right…
2) widgets who uses them and why – widgets have to help reduce prices, costs, etc.
Not for ME – widgets are a dime a dozen and UNLESS they serve a specific need, success will not be likely.
If customers use your widget for a particular purpose this can be a tremendous tool and multiply your marketing efforts beyond your wildest dreams. Otherwise, why spend the money for having a widget developed?
We do not need another me-too product in the form of a widget. What we do need, however, is a widget that can satisfy a particular need YOUR customers have.
In turn, unless a widget or any marketing 2.0 gadget serves an important customer need, wait before wasting the money.
3) Internet and social media allow one to attain a global reach. However, the examples presented by the panel had a clear local flavor. So while we give lip serve to globalization, we tend to refer to local examples for illustrating our point(s) and making better sense out of social media developments and innovations.
ComMetrics: Interesting for me – social media makes things global, but Marketing 2.0 panel used local UK examples to illustrate their points #SMIuk08
There are some notable exceptions, of course like Joanne Jacobs who brought examples from down under.
Innovation and metrics
When we all attended innovation 101 at university, we were taught that if you innovate, you cannot know all the answers. Naturally, when you innovative you take risks. You enter uncharted territory.
If we have all the answer then maybe you are simply trying to catch up to the competition that has already gone down that alley and succeeded in making it work for them.
Because we innovate and change to improve processes, mistakes are bound to happen. The question will be how expensive these errors will be and, most importantly, if we are able to make the adjustment to serve the customer need(s) we want to. Only if we achieve the latter objective can we hope for success.
To illustrate this further, when I have an idea, I try it out myself first and then share it with some trusted alpha users. These mates will let me know what they think and why and where some adjustments are required before releasing a Beta. With the help of my alpha users' feedback, I can then implement rapid but small changes. These small changes improve the user experience. When the public beta happens, many things users want are already part of the solution I hope to offer.
My take on this
Widgets do not matter, what matters is what people do with a particular widget.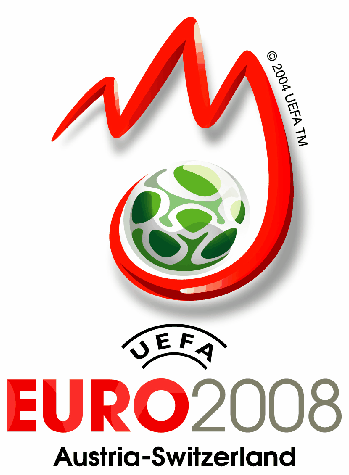 As well, if you pay a license to have your booth or food stand in or around one of the Euro 2008 fan zones, you need to sell enough to make ends meet. For the EURO 2008 this meant the fan zones had to be safe from hooligans and offer families as well as teenagers some entertainment.
This week, we have learned about criticism from vendors and families that security might be a bit restrictive (e.g., a father with his backpack containing baby utensils was refused entry by private security guards), prices too high and beer being too ubiquitous for family with children to have fun. Changes needed could assure that families will return and vendors can reach their sales required for meeting the high fees they must pay to UEFA.
Put differently, one can build a social media portal or whatever widget one would like. Nevertheless, it must serve a need to attract visitors and, most importantly, the tool or widget must be fine-tuned based on feedback from your clients or users (so fix the EURO 2008 fan zones already please). Only this can help in maintaining or increasing return visits and conversions.
Finally, it is a great idea to develop Key Performance Indicators (KPIs) and use metrics. However, unless they make sense and help decision-making why use these metrics. Finally, you will not get it right the first time and like babies, start crawling, walking and then running before thinking about getting ready for the Olympics.
Focusing too much on measurement of nonsense is a waste of time and resources.
YOU WANT
Interested in kowing more about what was shared on Twitter during SMIuk08, check here:
tracking Social Media Influence Conference on Twitter
tweetscan – what happened during the SMIuk08 conference on the Twitter back channel?
If you forgot, you should sign up for the Twitter 09 feed (hashtag to be used will be #SMIuk09) now right here:
following SMIuk09 on Twitter – 08 success to be repeated with 2009 event – be there
Interesting summary, short and to the point worth checking out see:
eggboxrobin: blogging first thoughts on #SMIUK08 yesterday Key themes from Social Media Influence conference

TIDBIT
Radical innovation requires early adopters to make many changes in production or procedures to make it work. Hence, widespread adoption of this type of innovation takes time. One example is the fax machine that was invented in the late 60s. However, it took until the 90s for wide adoption to take hold. Today, fax machines are less often used while being replaced by the internet (e.g., scanning documents, shipping pdf file as an e-mail attachment instead of faxing it all)
Accordingly, incremental innovation (i.e. small but frequent improvements) seem to enjoy faster acceptance by clients and, therefore, are more quickly and widely adopted compared to radical innovation..