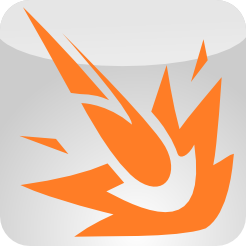 Every week we tweet about a lot of fascinating stuff, highlighting great content that is of interest to social media folks and corporate bloggers. The best way to keep track is by simply following us on Twitter. If you already follow too many people to keep track of, however, this weekly compilation provides you with our top tweets for the previous seven days.
Our top stories include how the White House switching its webpage to open source for security reasons, some interesting trends in Web 2.5/3.0, why Google Groups is not a success for users, and how luxury brands are failing social media 101. Plus, check out some free Twitter tools, to better manage your brand on social networks.
In case you missed the last six weeks' best links:
Very useful links: Real Madrid to GM via Twitter for week 38.
Very useful links: Audi to Ecofootprint via PlayStation for week 39.
Very useful links: Toyota to Razorfish via PRSA for week 40.
Very useful links: FTC to marketing via Twitter for week 41.
Very useful links: Pepsi to iPhone via Google for week 42.
Very interesting links: BarCamp to Morgan Stanley via eBay for week 43.
Don't miss the upcoming week! Sign up with your email right now to get it first:
Social Media Luxury Labels and Brands
#Tele2 publicity stunt: meteor strike backfires => Latvian gov't not amused: sends in army and scientists … #PR #PRadvice
#Luxury brands seem to be failing with social media: your take? => #fashion #couture #style
Social Media FIRST to Move – TRENDWATCH
WHAT'S OUT? @jeresig's states that Google Groups fail as public discussion forums – too much spam – it still shines as a tool for private or restricted mailing list discussions, though  #trends2watch
Are you a US resident? Microsoft Windows 7 engaging: apply to become a #blogathlete for #Vancouver2010 #WinterOlympics – bloggers gain influence #Olympics #TrendWatch
#trends2watch #hasthtag inventor: Do you know who invented the Twitter hashtag? Survey says: @Chrismessina was the one to pioneer # on Twitter #people2watch
@deborahdrake great case: small biz using #Facebook smartly + what it takes to succeed #trends2watch
Want proof that the C-suite is into social media? Here it is … BUT => CEOs showed a marked preference for a certain range of social networking sites: LinkedIn, Facebook, and Plaxo over Twitter or blogs in this US dataset #csuite2watch
Metrics – trend analysis – more impact
Obsessed with Bounce Rates? All that bounces is not bad, honest…  #metrics2watch #measure via@anilbatra
#history Internet 1969-10-29: first email from UCLA to SRI (Menlo Park) – I started using the Internet in 1986… how about you?
via @dkasrel "Everything that can be counted does not necessarily count. Everything that counts cannot necessarily be counted." #Einstein #SM
personal reflections about usefulness and need of time for using social networks smartly – be personable and much more, of course… Great stuff from Deborah Drake, thanks #tips2follow
Social Media Web 3.0 – these tools can make your day
Useful tool to create short map links for any location on Google Maps and here comes the map and link you get for Twitter or Identi.ca #tools2watch
#tools2watch – VERY USEFUL Twitter tool: rotate Twitter backgrounds and profile pictures #tips2follow
InfoSec – Privacy Watch, User Rights


From @InfoSec – How to Avoid Malware on Facebook and Twitter => 8 best practices to follow #threats2watch #tips2follow.
White House Switches To Open Source CMS Drupal #trends2watdch #threats2watch – when will you switch to open source?
What did we miss this week? Please add what you found that was of interest in a comment below. Thank you.