After our recent post, Achieving social media ROI: The definitive guide, a client asked THE question: why is social media important for my business? Diane von Furstenberg stated during New York Fashion Week that, "Usually I'm against [live streaming], but today I said I can't go against the world. Since everybody else is, I will." But how do I get my target audience to care about my updates?
Article source – Top 10 forgotten social media questions
A German version of this post is also available – Diese 10 Social Media Fragen müssen Sie beantworten können.
Below are 10 questions you need to discuss seriously, such as the fact that setting up a user forum or community is not good enough – it must add value for your clients. Are they clients or just people who vent? What does the online content say about your brand?
Read on to protect your reputation but first sign up for our weekly post to stay ahead of the competition – join five thousand others:
1. Why should I follow you on Twitter?
I've said it before, but it bears repeating: just because you follow me does not mean I want to follow you… what do I have to gain?
People are interested in things because it serves some purpose or gives them some benefit. This could mean a daily smile thanks to the joke you tweet or benefiting from your advice on improving time management.
Make no mistake, even your followers don't all necessarily read your tweets or social stream. URL shorteners often indicate less than 5 percent of followers click links sent in a tweet, but you should aim for 15 percent or higher.
As this chart shows, your stated purpose is not what matters, but what you do can make or break your reputation, Twitter or otherwise.
2. Why should I connect with you through social media?
The average Facebook user has about 120 friends, but only engages, and stays in close contact with about six of them on a regular basis.
Unless your updates grab people's attention or they feel obligated to check regularly so as not to miss valuable content, over 90 percent of those who Like your page will never come back. Don't 'spam' your fans' Facebook walls with irrelevant posts.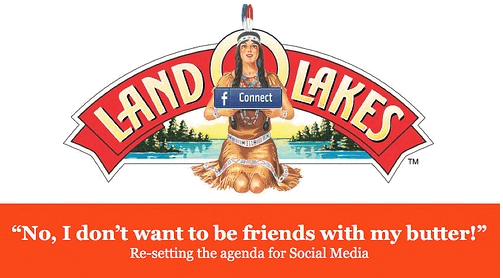 3. Why should I choose to engage with you over my friends?
Help me focus in the age of distraction. As a consumer, I may like contests that offer me special prizes if I win on your Facebook page.
Your business to business (B2B) client may prefer being able to arrange a meet at the next trade show through Twitter or your blog.
4. Why should I want to share your content with my friends?
People share primarily to promote themselves. How does sharing your content with my network help me build trust?
If you provide what I consider good quality and highly relevant (e.g., URL, white paper), I will pass it on and build my reputation with my social network.
5. Why should I care about you if you don't care about me?
If someone joins the conversation by commenting on your blog, they deserve a considerate and timely reply.
People need to know that you honestly care about them – actions such as Twitter replies speak louder than words and a thank you gets you much further than anything else.
6. Why should I subscribe to your content?
Macro conversions are outcomes such as people purchasing your product. Micro conversions are things like clicks on URLs you sent via Twitter, responses to your Facebook wall posts, and people subscribing to your blog posts via email.
Relevant content gets people to click on your tweeted URL or subscribe to our blog to get this content first, like you:
7. Why should I invest my time in your network?
Remember, successful community deployments require more than establishing forums, blogs, RSS or other technologies. This means you must apply over 60 percent of your weighted criteria based on what your clients tell you they want.
Listen to your clients and then deliver what helps them, like we did with our Social Media Monitoring group.
8. Why should I stay engaged?
Like members who sign up for 15 groups, many group moderators or co-moderators are over-extended or lose interest. But make no mistake, unless people feel welcome, are acknowledged and cared for from the beginning, they will not feel comfortable.
Sharing or having a conversation is a two-way street; questions require answers. You are both the cheerleader and support staff for your online community, so do your work diligently and happily. This takes thought, effort and a lot more time to get it right than you think, and is best done with a motivated team supporting these efforts…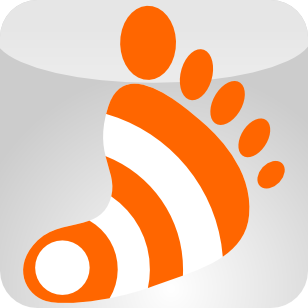 Don't forget! Benchmark your social media footprint – measure for impact – use My.ComMetrics.com and improve your social media hub's performance. CyTRAP Labs can help you improve your social media efforts. Start a conversation! Email us at info [at] CyTRAP [dot] eu or call us at +41 (0)44-272-1876.
9. What does your profile say about you?
Who you are in those discussion groups on LinkedIn or social networks such as Facebook? What kind of value could you introduce based on your social profile?
Does your Google profile (or Ziggs, etc.) page demonstrate the value you will introduce to your networks? Your digital footprint can strengthen or weaken your reputation, so act accordingly.
10. What did I forget that you want to add as a blog comment?
By the way, this checklist is from a book I am in the process of writing – if you know of, or are a publisher who wants it, please drop me a line 😉
Tip: To find out more about the tips and tricks we provide on this blog about social media and more effective engagement, include the words CyTRAP and ComMetrics in your search.
Disagree? Sure. Leave a comment!