Despite all the viral marketing success stories, writing a blog post that becomes viral, achieves buzz status and creates huge loads of traffic is a risky strategy. In fact, betting your success on viral marketing is like trying to secure a your retirement by purchasing weekly lottery tickets – very risky and likely to fail.
When your boss opens a meeting by demanding an immediate splash in social media (view graphic about Facebook + Google below – Internet users worldwide spent more than 5.5 hours a month on social networking sites such as Facebook and Twitter in December 2009), we suggest you ask for some time to plan and follow the five steps outlined below. These will increase desirable traffic to your weblog and result in more sales and better customer engagement.
1. Focus on a targeted audience – B2B
One basic principle of a winning links strategy is to create good content for your target-audience. Therefore, publish content that will be attractive to your existing customers as well as those you hope to attract through linking.
Once you have the basics in place, the natural momentum of the web will take over and your link popularity will grow organically.
Tip 1: Focusing on B2B might mean less competition. However, it will take time to convince business people that what you offer and write about is worth their time.
2. Every language has different rules
Whatever language you use will affect what kind of audience you might attract. Instead of the Russian learned behind the Iron Curtain or the French learned in colonial Africa, globalization has led to most people learning English in school.
Providing content that serves your clients means their language preference will determine what language to use for a corporate blog. In most cases, an organization cannot afford several blogs or writing in more than one language.
Tip 2:  Global reach means many readers will not be native speakers, regardless of the language used. Hence, using humor, slang, abbreviations and so forth is very risky. Whatever makes your British readers smile, may trigger a yawn from a Canadian or cause misunderstanding and upset a non-native speaker.
3. Free traffic costs nothing
While paid traffic is targeted and somewhat controllable, it stops the minute you stop paying. Some people say free is wonderful, but getting traffic from sites like Digg usually only causes a temporary spike.
Therefore, such drive-by visitors or from search engines are a great opportunity for conversion to regular email or RSS subscription. Speaking of which, if you have yet to subscribe to this blog's content, why not do so now? You will be glad you did.
Tip 3: Build traffic slowly but consistently and watch email/RSS subscription numbers. Keeping current readers happy is critical to engagement and gaining a loyal following, and pays off every time in the longer term.
4. Increase traffic from referrer sites
A link from another blog or website adds a certain credibility. Like with a boomerang, if you link to great content the creator of that content will usually link back to you.
Adding valid, targeted comments to posts that directly relate to your blog, product, or service is part of creating buzz. If your carefully drafted comment includes a relevant URL to a post on your own blog, this creates additional traffic. Most importantly, those readers are probably already interested in the topic.
Referred readers from another weblog are likely to read more than one post and their bounce rate will be lower (i.e. .50, which means they read two pages before leaving the website). Those from search engines might have a bounce rate of .80 or 80 percent, meaning they only read 1.2 pages on average before leaving.
Accordingly, leaving a well-written, clear and concise comment on another blog with information you are trying to spread virally helps create targeted traffic. It takes time to build links this way, but the resulting long-term improvements and additional regular readers are worth it.
Tip 4: Server-side statistics or Google Analytics tell you which referrer sites most lower your bounce rate (i.e. percentage of people leaving site after reading one blog post). In general, readers referred from other blogs will likely read more than one page on your site.
5. Manage SEO quickly and correctly
Good titles and keywords is a given. This means a title should never exceed 62 characters, including spaces, so that search engines show the whole thing and do not cut off your title. The same applies to sites, such as Linkedin or Xing forums.
The post summary (called excerpt in WordPress) is a must for LinkedIn. Again, it should not exceed 160 characters, including spaces. In turn, most services will not cut off the summary, which results in the reader getting the full story and more likely clicking on the link to check out the complete blog post.
Tip 5: SEO is a never-ending process that must be addressed within five minutes for each blog (i.e. excerpt/summary and keywords) to stay within a limited budget.
If you want some practical help with these challenges, register now for our complimentary Webinar on 2010-03-18 at 10:30 CET (GMT +1) in German: Die richtigen Metrics fuer das erfolgreiche Benchmarking von Weblogs
P.S. – To support your efforts to devise the right strategy that will help you get the biggest bang for your blogging buck, we prepared a list of 20 lessons, or the 20 mistakes you definitely do not want to make with your corporate blog:
Other interesting articles you may want to check out:
Bottom line
Instead of planning for a viral uptake, we suggest you do your homework (see above) and provide your audience with something they value.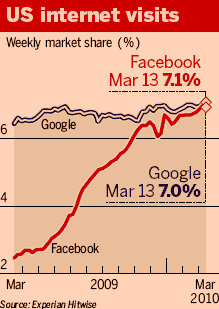 Regularly posting great blog content and following the preceding five tips increases relevant or targeted blog traffic, keeps your customers engaged and helps your sales efforts. Twitter, Identi.ca, Facebook and Xing groups are all channels that support efforts to create buzz. Without great word-of-mouth marketing, most blog posts get far less traffic than they could or probably should.
Of course such work requires identifying the best monitoring and listening tool for you to regularly report on the blog's performance and tweak its progress. With My.ComMetrics.com you get a helpful dashboard for capturing and showing key metrics from your blogging efforts that help illustrate progress to your boss.
What is your take? What strategies have worked to increase targeted traffic for your corporate blog? What needs to be done differently when using social media in a B2B context? Please share; we love dialoguing in the comments. What has worked with your blog?
Remember, planes are NEVER supposed to be floating in the Hudson river, and people are NEVER supposed to be standing on the wings. That may be a key reason why people will remember and talk about this incident for a long time to come. However, you cannot plan for it and most importantly, US Airways' brand certainly did not benefit from this viral video, did it?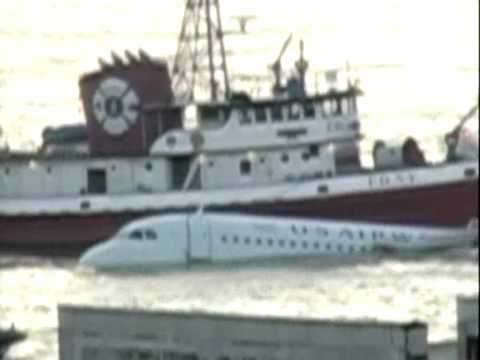 Article source: ComMetrics – 5 steps beyond viral marketing