Google can definitely steer some traffic your way. Unfortunately, search engine traffic is quite often low quality traffic that will not stay around.
Accordingly, search engine traffic gets what it wants from your website, thereafter, it moves on to another site on the net. The same applies to traffic coming from social bookmarking sites such as Digg.com
My recommendation for benchmarking your traffic: focus on your readers and not too much on your web statistics.
During a recent meeting with one of our customers, she provided us with two interesting bits of information:
1) she learned from her webmaster that about 50% her firm's web page traffic came from search engines, however,
2) a friend told her that such traffic was not very useful in helping her efforts to grow the business.
Therefore, the question she put to us was:
What is your reading on this, do you agree with my friend that search traffic is useless or…?
Below we will try to shed some light on this issue and we want to hear from you what you think, so please leave a comment and tell us about your experience and opinion on this matter.
1) Relying on traffic coming from search engines means getting low quality traffic
It is unreliable traffic. It is web surfers killing time. The best traffic is the traffic that comes to your site directly through bookmarks, RSS or clicking on a link when reading your e-mailed news digest. These are people that know abut you and the valuable content you offer. They know where to find you. Incidentally, we at ComMetrics.com predict that by 2009 advertisers will begin paying more for sites that get their traffic direct and not through search engines and news aggregators.
My advice: Do not commoditize your content.
2) Social bookmark traffic (e.g., Furl, del.icio.us) is temporary, whereby users grab the content and surf on to the next item

Most of the social bookmark traffic is temporary, whereby very few visitors will:
– spend much time on your site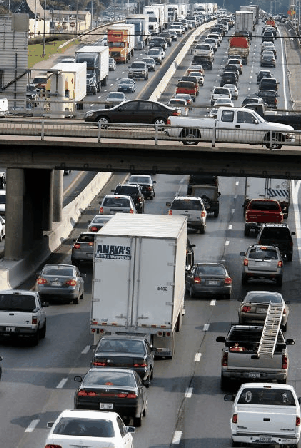 – venture into your site
– sign-up to your newsletter or RSS feed
My advice: Take the traffic you get through social bookmarks. Best could be that you get one or two of these visitors to subscribe to your RSS or e-mail feed. Other than that, do not spend too much time on getting such type of traffic.
3) Twitter brings a spike but…
Twitter is a free social messaging utility for staying connected in real-time. The placement of links within profiles and conversations can direct visitors to a specific website.
However, Twitter users tend to be quite webbing savvy, making it difficult to target a specific subset. Depending on how many might follow you and see when you send a link, they might distribute it on their network.
For instance, recently Going Solo referred to our past post about their conference and other matters on Twitter like this:
Great article about Going Solo (and going solo) by Urs: http://commetrics.drkpi.ch/?p=93 (must read)
Naturally, most Going Solo followers (at that time 93) were clicking on the link to read the post.
However, how many of these visitors looked around our web site and became subscribers to our RSS or e-mail feed? We don't think more than 1 [we know, of course, that three of the Going Solo Twitter feed are subscribers of the ComMetrics blog already
]
In addition, did you know that just about 100 digg.com users account for more than 50% of the stories that make it to the front page of Digg?
Finally, are those additional readers from social bookmarking services your potential clients (e.g., for your investment services, tax advice, child care, IT outsourcing)?
My advice: Optimize for your customers who should be your primary target group as readers.
Do not worry about those dropping by thanks to a tweed on Twitter or a digg on Digg.com
Nevertheless, make it easy for those drive-by visitors to sign up to your feeds. Surprise, a few of them always will and, most importantly, they could end up being one of your clients.
Bottom LineMany news sites rely on search engine traffic for as much as 60 per cent of their traffic, often more. They invest heavily in making their content discoverable through keywords, tagging, metadata, URL structure, and a dozen more parameters.This is a big burden and it does nothing to improve the quality of content, only the quality of discoverability.
When I look at my server logs I see that about 70 – 85 per cent of my traffic (i.e. depends on which web site) comes to my site thanks to bookmarks or RSS (e-mail) subscribers. 10 – 30 per cent of our visitors come via referrer links. Only 5 to 20 per cent of our visitors end up with us due to a social bookmark or being sent over by served search results.
Getting a hundred people that read your posts carefully is satisfying. Some of these readers might even be influenced by your writing and feel the urge to post an insightful comment on one of your stories every other week or so.
That beats a thousand digg.com readers that barely stay to read the complete abstract any day. A spike in traffic is nice; nonetheless, focus on your target audience (i.e. customers and potential customers). Get the target audience to subscribe to your RSS and/or e-mail feed. It is those individuals that help your business grow.
When posting a story, focus on your customers' needs, pay attention.
So what did we advice our customer regarding traffic?
Benchmarking is easy, just make sure your current clients and potential ones find your blog's content helps them with their work. Even better is if they leave a few comments about your posts during 2008.
Leaving comments is another good indicator to get a feel if they care and are willing to spend the time to give feedback.
As importantly, discuss content with them when you meet next time (e.g., over a cup of coffee). The blog can help your efforts for establishing yourself as an expert. In turn, this will increase trust and help your sales efforts.