Do you want service?
Customers like good service to go with their low prices.
We provide a few examples from the hospitality and tourism industry that illustrate how it can work.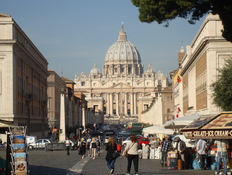 Customer service is increasingly important. Organizations confirm this and point out that
the customer is king
.
In fact, some firms have started appointing chief customer officers (CCOs) to serve the royals – customers – more attentively. But do companies just pay lip service to customer service or really deliver in practice?
By the way, sign up for our blog – it is FREE! Get the next two installments of this series first.
For instance, when you want or need help, it is generally not easy to find a customer service person that can and will address your issue. We report on some experiences in the lovely city of Rome.
1. Empower staff to work magic on your customer(s)
Contact with clients can help bring customer service up to an acceptable standard. One can also train staff to manage repeatable situations effectively, such as an irritated customer. Nevertheless, sometimes things require creativity and flexibility on the part of staff to improve the 'customer experience'. I recently arrived in a hotel in Rome, with a double bed made up of two very small single beds. Where a child might fit was questionable.
But the on-duty reception officer promised to find a solution – and she delivered. She organized a bed, put it in a corner of the room and put the linen on it herself. My son was ecstatic… and so where his parents. In addition, she offered us a larger room for the next day at no additional charge.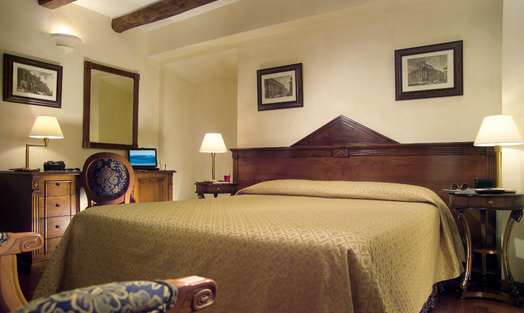 Tip: Service (be responsive) and listen to customers. Additionally, ensure your staff members have the authority to go the extra mile.
2. Ethics must be part of your corporate culture
In Italy a cafe usually has two prices. One column for banco, and one for "tavolo. Banco is the price you pay if you stand while drinking your coffee as the Italians do at the bar. If you want to sit, by all means do so, but then be prepared to pay the price in the Tavolo column – usually about €3 or higher, versus about €0.70 for a capuccino or espresso at the bar.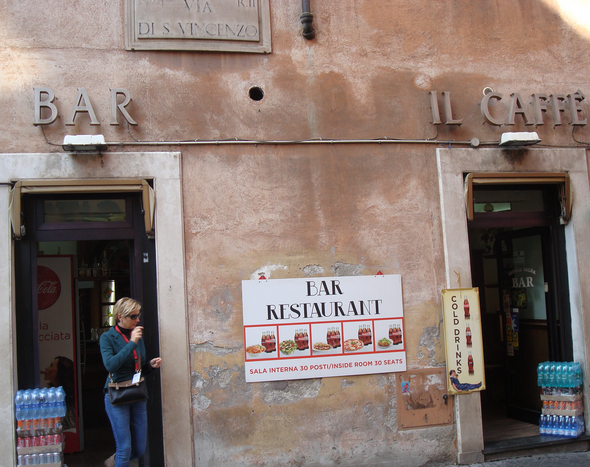 Unfortunately, some establishments are not very open about this policy (see above, near the Trevi Fountain). In the above establishment it was written on a strip of masking tape on the wall right behind the cashier. Hard to read and even more difficult to find before making the mistake that results in a much higher bill.
Even if while standing at the bar to order someone suggests that you "Sit at a table!" forgo that pleasure unless you want to pay for the privilege.
Tip: Corporate responsibility and client focus require transparent pricing. Tell the tourist who sits down next to the bar about how that affects the bill… being helpful always improves the customer experience.
3. Client focus and differentiation matter
Providing good service is not easy. For instance, easyJet and Ryanair strive for increasing efficiency (e.g., cheaper for everyone to use the same supplier), which has the added effect that uniformity in service is becoming the norm. Thus, creativity in service is the exception.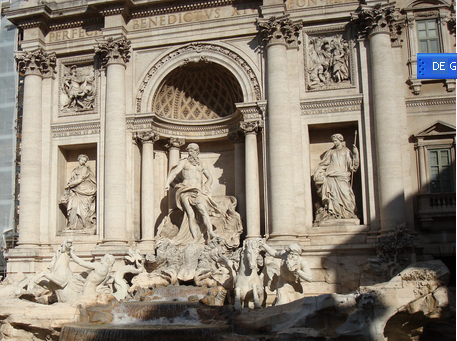 Nevertheless, clients are increasingly willing to pay a sensible premium for a safe, dignified, clean and timely experience (e.g., when flying, staying at a hotel, shopping and sightseeing), so differentiating the product is a must.
If the client needs help, a human that is qualified, authorized and eager to help must be reachable by phone, in person and/or via email. Do not make the client jump through several hoops in order to get a solution.
Tip: Let your actions speak louder than your words. Ensure those actions tell of your undivided attention and willingness to do whatever it takes to solve a situation to the customer's satisfaction.
More resources about superb customer service that differentiates and provides value for money.
– 10 bad reviews on Tripadvisor may not mean a crisis
– Case study: CitizenM hotels' un-social customer relationship management
– Italy passed Monti's anti-graft bill amid political scandals
Find more information about client focus, differentiating service, social media and ROI… (just click the URL to query and get some very interesting results – more ComMetrics content).
As always, I look forward to reading your thoughts and comments below!
---
The author: This post was written by social media marketing and strategy expert Urs E. Gattiker, who also writes about issues that connect social media with compliance, and thrives on the challenge of measuring how it all affects your bottom line.
His latest book, Social Media Audit: Measure for Impact, will appear in 2012 from Springer Science Publishers.
Connect with ComMetrics on Google+ or the author using: Email | Twitter | Google+ | Xing
---