That title seems obvious, so why am I writing about this today? Because of recent discussions on Google+ with professionals in the field of infographics. We were wrestling with questions like, "Is a flow chart an Infographic?" and "What makes an Infographic really work?"
In ongoing discussions in my field of organizational storytelling, I encounter the same questions when we struggle with "What is a story?" and "What are our standards of quality?"
Article source – Terms of the art: What every discipline needs
Incidentally, if you want more material about designing tables and graphs that enlighten, enter your email below and get the next post first; you'll be glad you did:
But first, what do I mean by terms of the art? Put simply, terms of the art are agreed upon
definitions of our work (i.e. an infographic is…; social metrics are…; a story is…),
accepted processes/methodologies and/or tools we use (including synthesis, analytics, ethnography),
standards of quality or best practice we strive for (such as principles of graphic design, statistical conventions, strengths-based principles),
standards and/or methods of evaluation (e.g, customer feedback, pattern analysis, workshop debrief), and
the body of work to reference within a discipline (for example, Infographipedia; The International Association for the Measurement and Evaluation of Communication, the Impressionist school of painting).
Tackling 'emerging'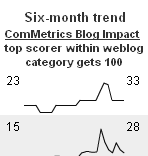 Even though infographics have been around a while, and business storytelling has been a recognized field for over a decade, we are still articulating the answers to these questions. While there are clear definitions and a canon of standards for graphic design and writing a novel, when we move into the branching disciplines of infographics and business storytelling, we grapple with definitions and best practices all over again because the new tools, applications and contexts require a paradigm shift. A sign of a discipline's maturity and stability is when terms of the art get established.
Why does this matter?
Without a common language and accepted ways of working, it is hard to have a decent conversation about our work.
Research indicates that in general, members of fields with higher levels of paradigm development such as physics, finance and psychology show attitudes and activities reflecting a great deal of consensus over theories, research goals, methodologies, and curricula.
The domain of social media (SM) including a term such as infographics suggests that paradigm development within the discipline is in its infancy. There is little consensus, but much confusion and disagreement on methodologies. This means we must repeatedly try to figure out what we mean by a story.
Half the audience will love a speaker's talk and examples out of ignorance, while the other half will be appalled because it violates their unstated unconscious standards. Then a few will gather to try to figure out what was wrong with the material and how anyone could think this was acceptable. This happens all over again at the next conference – year after year.
The point is, if there were clear definitions and articulated best practices, the speaker would never have made it on stage.
Without clearly articulated standards we are left with only vague reactions like, 'Ooh', 'Aah', 'Ugh', and 'Yuck'. But what worked? What didn't? How can we do more of what worked, or improve on what did not if we cannot articulate specific elements or concrete criteria? When we just stick with Ooh-Aah Syndrome, we are forever lost.
In my own field, we constantly bemoan the fact that we are not taken seriously. But then, why should we be when we have no
– clear definition of what a story is,
– established standards of practice, or
– ways to help people evaluate what we do.
Without these, most people cannot tell the difference between good work and bad work. When people cannot tell the difference, they are disappointed when the person they think can deliver the goods, can't. That person may or may not be hired again, but the client definitely goes away thinking, That was a waste of time and money, or This field does not work, or This is just hype, or…
You get the picture. We all suffer.
For all those who say, "No, no, we must remain free! Definitions and standards constrain us!" I say, that way lies doom, because people cannot see what is real, true, good, and valuable.
Bottom line – the real kicker
Without established terms of the art, the discipline is perpetually reinventing the wheel. Bad enough that time is wasted, quality suffers, and reputation decreases. But think about this: terms of the art establish clear boundaries that make breaking the rules and innovating so much easier!
We have a love-hate relationship with rules and I have no satisfying advice for navigating it. I just know that innovation happens when we push the boundaries (which terms of the art help delineate), and the clearer those boundaries are, the better we can create meaningful innovation.
Creating terms of the art can be messy, because we cannot strive for perfection written in stone. Such standards are impossible in the face of change. Instead, we aim for what clarity we can bring right now, understanding that terms of the art do – and should – evolve over time.
Establishing terms of the art is a worthy endeavor. Engage your colleagues in discussions and debates to gain consensus. Put it all in one place for easy reference. Get over this hump so you can get on with your work. Stay within the rules, break the rules, innovate, evaluate – just keep pushing your field and your work to be the best it can be – clearly and consciously.
Disagree? Sure. Leave a comment!
Just one question I hope you will answer: what methodology used in your work is your favorite, and why? I look forward to your comments below.
This guest post was written by Karen Dietz, a business consultant who specializes in helping companies find and tell their most compelling stories for business growth. She is a thought leader in her field and passionate about helping companies and leaders increase their influence. Visit www.polaris-associates.com or subscribe to her curated content at http://www.scoop.it/t/just-story-it.