This week's social media DOs and DON'Ts: Social media measurement, marketing buzz tidbits, tools and other happenings we came across while surfing the internet, blogging and posting on Facebook, Identi.ca, Naijapulse or Twitter.
Our focus includes Roger Federer attempting viral marketing at SuisseEmex 2010, Google trying to attract more users for its services, 7 social media failure rules, the best actionable analytics for your weblog, and other heavyweight brands' trials and tribulations.
In case you missed previous weeks' memorable moments on social media monitoring, just point your browser to:
So here come the highs, lows and oddities I discovered through my various social media channels.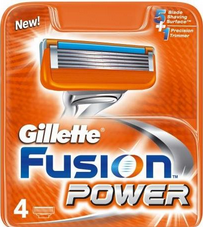 This week starts off with a video featuring tennis star Roger Federer. Apparently, Gillette was hoping it would play on our collective fascination with 'real or fake' when it hit the web in mid-August.
This video was filmed during a shoot for Gillette Fusion, in partnership with the British Skin Foundation: Federer knocks a soda can off a crew member's head.
I guess if you create a somewhat unbelievable, but good-quality, video and throw in a famous dude, the rest is history… a viral marketer's dream… I just wish we could afford such a brand ambassador.
But I wonder what this adds to Gillette Fusion's or the British Skin Foundation's brand. It comes across as a cute gimmick, but so what? Is this what the money I spent on my last blade replacements paid for?
On Wednesday, yours truly gave a presentation about the best actionable metrics for your weblog at the SuisseEMEX tradeshow in Zurich.
I decided to bring my friend Roger Federer along – at least in virtual form – and used his video to illustrate some of my points:
– How much are 4 million YouTube views worth to sponsors? Or is this just another number that adds little value to your bottom line?
– Could this video actually damage the Gillette Fusion brand, since it seems to be such a waste of money?
– Might it damage people's trust in the British Skin Foundation, since they were associated with a shoot that was clearly a fake event?
You can view the slides here, OR download them (in German, these slides cover what this blog is all about:  actionable analytics and metrics for weblogs):
Download the presentation slides – SuisseEmex 2010 – Zurich – pdf file (1 MB)
Tradeshow organizers should make a video available in a week or so. I will keep you posted.
Listening to many presentations about social media during SuisseEMEX 2010, I prepared 7 social media failure rules below:
1. Social media communication is not new. Only some of the tools (e.g., blogs, emails, RSS) and platforms (e.g., Flickr and YouTube) we use to engage AND share with others are. In business, interpersonal contact is still king.

2. Maintaining a presence on only one social media platform is risky. Especially since they're here today and gone tomorrow… witness Bebo and MySpace.

3. Quality versus quantity. Social media marketing is all about pull (vs. traditional push marketing, such as exhibiting at SuisseEmex), requiring content that is attractive to your target audience (videos, white papers, etc.).

4. Avoid the 'constant self-promoter' trap from all angles. Just because you have followers on Twitter, Google Buzz or friends on Facebook does not mean you have an audience that wants to engage and cares about your content. By the same token, avoid connecting or engaging with people who have nothing substantive to offer you.

5. If the data do not result in action, don't measure. Developing useful metrics takes time and effort!

6. Concerted attempts to create viral marketing or word-of-mouth videos fail. Instead of producing a flash in the pan, or worse a flop, stick to your guns and produce quality content for your clients.

7. Social media is rapidly evolving. That means you and your skills must evolve just as rapidly – no seminar needed. Invest just 10 minutes a week in skills upgrading by signing up for this blog's content via email:
Top off your subscription by visiting the ComMetrics University and signing yourself and your team members up for our latest webinar (Wednesday, September 1 – Richtlinien für die Nutzung von sozialen Medien im Betrieb at 8:30 – GMT + 2).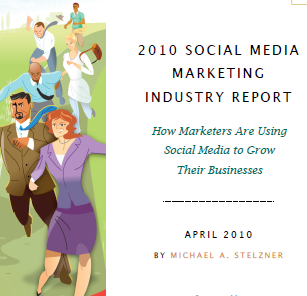 I just came a cross this report again, which summarizes the issues and poses some intriguing questions that every social media evangelist should ponder to ensure they can demonstrate how much these efforts add value to an organization's bottom line.
To download the 33-page report, click the image. Make sure to read pages 4 – 10, or thereabouts, for the juiciest bits.
For me, the book raises three important questions:
– How do I measure social media return on investment (ROI)?
– What are social media best practices?
– How do I manage my time best with social media?
What do YOU think? Please, let me know by leaving a comment below!
Previously, we told you about Google trying to gain market share and not lose the ultimate battle over users and advertising with Facebook:
=> ComMetrics weekly review: Google Me teams up with Louis Vuitton (see Tuesday)
In the past, Google tried to leverage its 180 million Gmail users to launch Google Buzz, with mixed success.
This week, Google made another attempt to leverage this user base by launching phone calls from Gmail to fixed-line or mobile numbers. Calls within or to the US and Canada are free. Rates for calls to Asia or Europe are very low.
I tried to place a call to Canada this week, but the sound was not that great. My friend called across Seattle and said his sound was tinny… so there is still room for improvement before we can agree that call quality is 'really good', as claimed by Google.
To introduce the service, Google made this cute video. Who knows, it may even go viral.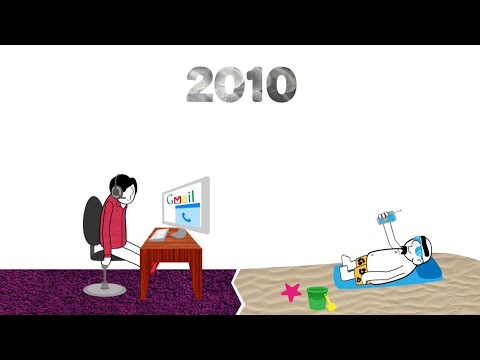 P.S. – By the end of June 2010, Skype averaged 124 million users a month (it has 560 million registered users), but only about 6 percent or 8.1 million are paying clients (they average about US$96 per year). In 2008, Skype carried about 8 percent of combined international phone traffic or 33 billion minutes, which was 41 percent more than in 2007. How much it is today, we can only guess.
Article source: ComMetrics weekly review: 7 roads to a social media flop
What is your opinion? Please share, discuss and leave a comment below.