Some say Google+ fails to add anything you absolutely and desperately need. Does it solve a problem? People you connect with there might follow you on Twitter, Facebook and/or read your blog, so why worry about Google+, or LinkedIn for that matter?
Article source – Could Google+ fail in 2012?
Okay, you tell me that Google+ will change SEO to push down Facebook Pages, but I'm not so sure. I AM sure that you should subscribe and join more than 5,000 subscribers to our blog before your read on:
Below I summarize some issues I have discussed with various people on Facebook, Google+ and Xing and in person at our last Social Media Monitoring Apéro (grr, you missed it… make sure you join the next one in January 2012).


So what is there to like about Google+?
There are different things you probably know about Google+ (see 4 things to know about Google+), but here are three things I like:
1. Less spam than LinkedIn: One reason I either unsubscribed most of my LinkedIn group memberships is spam. Even the two exceptions I rarely read or participate in.
2. Circles – managing content sharing: This is a great tool, though I still don't manage it well enough and tend to share with everybody (public).
3. Not a mass destination yet, so more geeky – love it. Virtually noise-free content and people actually discuss and reflect on the content. The comments I read about shared posts help me better understand things. Neat.
What I do not like
1. No great search features: Going to Google search is easier than trying to use the Google+ search for anything. Trust me, this still ain't working right (see Google+ brand pages: Why SEO is dead).
2. Comments on shared posts are missing: So your friends shared your post and it shows up in Ripples (see below). Unfortunately, any comments left on shared posts don't show up on the original. Too bad, because this prevents me from seeing what all those smart people have to contribute about my original post elsewhere. Instead I have to go and find it… who has the time?
3. Ripples are navel-gazing metrics: So far Ripples is more of a promise than useful service, because it does not provide me with a metric that measures for impact. Read Debra Askanase's great guest post, Google+ Ripples: The promise of shared intelligence.

I am sure there are other more quirky issues than the above. Why not share your notes in the comments? I love to hear your thoughts!
Bottom line – take-aways – what this means for you
Have a look on Google +, Xing, or Facebook for fascinating discussions of the pitfalls of Google+!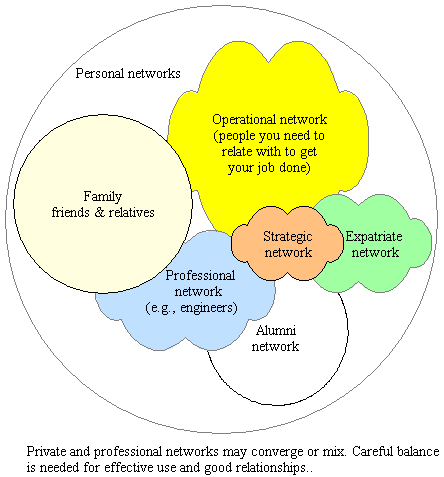 More resources on this topic
– Why Deutsche Bahn should use either Facebook or Google+ but not both – Victor Meise
Tips and cheats for improving your Google+ experience:
– How to download your Google+ data to your hard-drive,
– Italic or Bold text on Google +
So what does all this mean for you? Maybe 2012 will be the year when some of us realize we should get ourselves a real life and unplug from some of these social networks, including Facebook, Ning, Viadeo or XeeMe. Instead of checking your friend's Facebook status updates or tweets on your smartphone, have a real conversation.
If we stop broadcasting ourselves and trying to build a reputation by re-tweeting stuff we have yet to read, then Google+ will be in real trouble (so will Facebook). Unfortunately, I am not sure if enough of us will feel that way, or if 2012 will be another year that showcases our narcissism. What do YOU think?
Tip: Search for more information about social media and more effective marketing, Google+, Facebook & Co from CyTRAP – ComMetrics (click to query).
I hope that PANKs (Professional Aunt, No Kids) will play Ludo (also known as Aggravation, Eile mit Weile (Switzerland), or Mensch ärgere dich nicht (Germany)) with their nieces or nephews, instead of checking the latest status updates on their iPhone.
Leave a comment or should I beg you to befriend us on Google+? Let's follow my new motto for 2012 instead and meet to chat face to face over a drink. Just make sure you enjoy the upcoming holidays with real people – not in cyberspace. In case you do not want to join us, tweet it!
TL:DR
@ComMetrics writes: Could Google+ fail in 2012? | Tweet This