Social media monitoring DOs and DON'Ts: social media marketing, social media metrics, social media monitoring tools, sentiment analysis for online content, benchmark test, Twitter monitoring, luxury branding, and other happenings we came across while surfing the internet, blogging and posting on Facebook, Identi.ca, Google Buzz, or Twitter.
Check out previous ComMetrics weekly review posts for more tidbits, insight and intel.
In this post, we share some interesting things we learned about getting into trouble by posting on Facebook, why telecom operators are worried about Apple taking away their customers, and how tweeting can influence the value of the stock market.
1. Facebook and legal discovery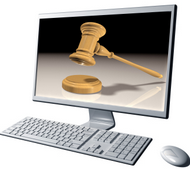 Although electronic data storage has made life easier in many ways, the fact that we store much larger volumes of data is not without significant costs. And things have also gotten worse for users, because whatever we say can become evidence in a legal proceedings.
In McMillen v. Hummingbird Speedway, Inc., Judge Foradora held that where someone's social networking sites contain information that may be relevant to a personal injury lawsuit, access to those data should be freely granted during discovery.
McMillen v. Hummingbird Speedway, Inc., PICS No. 10-3174 (Jefferson Co. September 9, 2010, Foradora, P.J.)
Facebook should amend its privacy statement to include a Miranda warning:
ANYTHING YOU POST or otherwise share on Facebook can and WILL BE USED AGAINST YOU in a court of law.
2. Another Apple FIRST – iPhone SIM card coming soon!?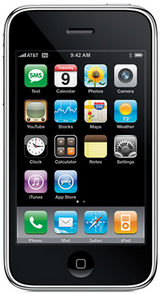 Some people claim that Apple is planning to introduce an iPhone Subscriber Identity Module (SIM card). Customers would be able to switch from one operator to another more easily or insist on shorter-term contracts.
Although Apple has stated that it intends to do no such thing during 2011, Apple may embed a 'soft SIM' in the next version of the iPhone after all. The technology would allow clients to purchase the iPhone, sign up for service on Apple's website and start using it immediately.
What it means for telcos
This could be the opening salvo in a battle in which Apple begins selling connection service on its own. Such a move could ultimately mean that operators cede customer control to handset vendors like Apple, relegating them to the position of commodity capacity providers.
The war over the smartphone value chain is heating up, but if operators manage to develop their own soft SIM using an agreed standard (they announced work on just that on 2010-11-18), they have a fighting chance.
Nevertheless, profit margins are likely to suffer if Apple proceeds with this headlong attack on operators' profits.
By the way, let's not forget that Apple managed to force operators to do two things:
A. subsidize handsets by up to several hundred dollars, depending on the service contract (if operators stop providing subsidies, Apple's global iPhone sales could be cut by up to 12 percent in 2011), and
B. hand over a percentage of the revenue (e.g., metered calls) and the monthly subscriber fee operators get for each iPhone customer.
So while this embedded card plan upsets mobile groups and operators threaten to end handset subsidies, I wonder:
a) Will this development change how we use the mobile Internet?
b) Will more people purchase iPhones or less?
c) Can Apple make even more money by gaining control of operators' relationships with their customers?
Please share your knowledge and opinions in the comments section. Also, you can get the next blog post directly in your inbox by entering your email address below and clicking subscribe.
3. Tool to identify Twitter smear tactics with sentiment analysis
Or maybe predict the price of various stocks?
The project is named Truthy, after comedian Stephen Colbert's term for misinformation dressed up as fact, 'truthiness'. Truthy mines Twitter posts to analyze patterns in political discussions and publishes the information online. The software allows visitors to take a closer look at Twitter trends to spot data manipulation by tech-savvy special-interest groups.
For those who do not like them, the press release straightforwardly explains the statistics (of course, the 8-page research paper explains it all in more detail).
You can also watch a CNBC video with one of the authors or get a video clip on Bloomberg – Johan Bollen Interview on Twitter, Stock Market.
Researchers praised Truthy as "…a sophisticated new Twitter-based research tool that combines data mining, social network analysis and crowdsourcing to uncover deceptive tactics and misinformation leading up to the November 2, 2010 elections."
On the Record with Eric Schwartzman did a podcast with yours truly on Monday, but had to re-do it on Friday, "…in order to get a crisper version," according to Schwartzman.
See my slides:
Okay, now it's your turn. What do you think, will Twitter play an increasingly important role in stock market analysis?
Before we forget, sign up for our webinar now:
Did we miss something? Agree, disagree, shout with joy, cry with frustration… please share your thoughts below.