The three publishers will now have to negotiate new contracts with e-book retailers, including Amazon, Barnes & Noble and Apple. The new contracts will return the power to set prices to the retailers. Publishers will be barred from setting the prices of e-books for two years.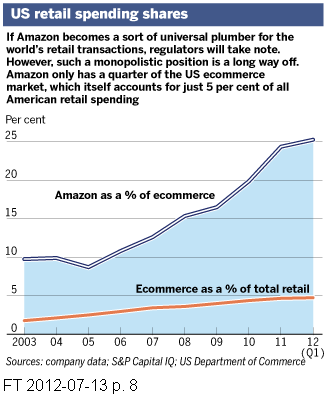 Attorney Bob Kohn was given the opportunity to express his opinions regarding the propsed settlement during the public comment period. Unfortunately, his original 25-page brief was rejected by the court, since it was largely redundant. Accordingly, the 5-page limit was a reminder to Kohn to address only new arguments that were not already briefed.
The argument presented in the cartoon strip below is largely the same as the argument presented in his rejected brief, but it helps non-lawyers see the complexity of the case. Because the cartoon is a real first in this business, we present it in its entirety in the infographic, as well as some revenue data from Amazon that illustrates why consumers might worry.
By the way, sign up for our blog – it is FREE!

E-book price-fixing settlement: #DrKPI – My.ComMetrics infographic – What a cartoon strip and some ROI numbers teach us about the e-book case.
You can use the infographic, "E-book price-fixing settlement" on your website or blog – simply copy and paste the code below.
Source: Why a cartoon may change e-books [infographic] from DrKPI: My.ComMetrics, CyTRAP
E-book price-fixing settlement – who wins?
Tweetable facts
So, have you made your mind up yet? Here are some stats for you to ponder and tweet:
Amazon's profit is about 2 percent of its turnover, but it rules the e-book market. DoJ settlement? #DrKPI #infographic [ Twitter nutzen ]
FIRST Amicus Curie brief in comic strip format: Marginal cost pricing. #DrKPI #infographic [ Twitter nutzen ]
Amazon = 60% of the e-book sales in US & 25% of the total e-commerce market. #DrKPI #infographic [Twitter nutzen ]
Conclusion
A great infographic can sometimes convey information better than text can. One drawback to such creative methods is that it works only a small number of times before novelty wears off. Maybe the next cartoon brief will get lost in the noise.
As far as the question posed above: Will this cartoon strip change the e-book business? Yes and no. The judge did not change her mind because of it. Nevertheless, the cartoon strip makes the issues that are addressed in this settlement accessible to a far larger audience and while we may diagree with some of Kohn's points, it does get the message across.
Finally, the issue is not what this ruling means for today's e-book prices, but what happens when Amazon has eliminated most independent bookstores that currently sell e-books. Amazon gains market share by underselling everybody and subsidizing shipping costs (see infographic above). As a result its profit margin is dismal. Is a business with a 2 percent profit margin viable?
The judge handed Amazon another lever that solidifies its indispensability as a retailer. They may force a further drop in wholesale prices to a level that is unsustainable for the publishing business. What do you think? I believe list prices will climb.
More resources about infographics, e-books, etc.
– Infographic #DrKPI My.ComMetrics: E-book price-fixing settlement,
– Amazon dominates the market
– Apple, publishers file opposition to proposed DoJ Settlement
– Google, Amazon, Apple and e-book issues – legal wrangling… (just click the URL to query and get some very interesting results  – more ComMetrics content).
I look forward to your thoughts and comments below.
---
The author: This post was written by social media marketing and strategy expert Urs E. Gattiker, who also writes about issues that connect social media with compliance, and thrives on the challenge of measuring how it all affects your bottom line.
His latest book, Social Media Audit: Measure for Impact, will appear in October , 2012 from Springer Science Publishers.
Connect with ComMetrics on Google+ or the author using: Email | Twitter | Google+ | Xing
---