We launched our ComMetrics blog checklist a few days ago. If you missed it, here are the previous four posts in this series:
Still to come in this series:
While social media has gone mainstream, quite a few companies continue to struggle with achieving effective engagement. This post addresses the social media DOs and DON'Ts for companies that want to keep up with their engaged community.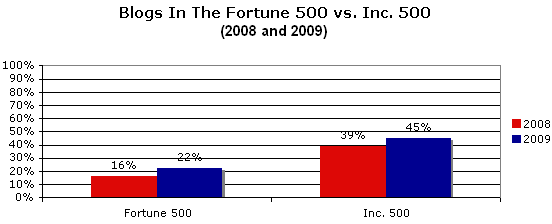 In short, how can blogging be used as a forum to connect with the community at large and make it clear that you are an expert in your field.
More specifically, public relations pushes information at recipients while weblogs pull readers in with relevant content. Blog authors encourage their readers to engage by allowing them to leave a comment and, as importantly, replying to comments left on their blog.
Engagement not only makes everybody feel wonderful, but most importantly, it adds beef to content by providing viewpoints different and/or opposed to the author's. Comments may also refer to important material such as links to other material, like blog posts, white papers or research reports.
Weblogs have become an accepted source for information. However, an effective corporate blog requires that management ensure the following four conditions are handled properly.
1. Your blog is not a megaphone. One way to live this mantra is to give readers an opportunity to comment or reply to your blog posts – disabling commenting is, therefore, not helpful (e.g., Google Ad Sense turned off commenting, as did PR firm Burson-Marsteller).
3. Keep your content focus as narrow as possible. This increases the content's usefulness for those you must reach (e.g., targeting too broad of an audience can backfire and may limit engagement – see Volvo).
4. Beware of those selling snake oil. What works for the next guy may fail miserably for your firm's blog – pop-up windows, upsetting your readers or one-line posts that do not link to any other useful resources kind of leaves your clientele hanging (see Seth Godin's blog – where is the beef?).
Please make sure you don't miss any post in this series by registering your email with us to get the latest updates first in your inbox – you'll be glad you did.

Bottom line – engagement, interaction and communication requires time
A weblog offers many opportunities, but also some risks, including annoying your clients. The challenge is to make sure your target-audience is actually interested in the material shared and finds it useful. And no, 200 words will not enable you to explain calculus to a sixth grader.
Take away: An effective Internet presence is the ability to communicate and demonstrate expertise. It is what causes people to talk about you and your brand online. A weblog is an effective tool to help this process along if useful content is provided to targeted readers.
Previously we also published a series of posts about the ropes to skip when launching a blog, to help you avoid making the mistakes that most hamper your efforts.
What is your take, what worked for you? Please share your thoughts by leaving a comment below!
Watch the video for this post: