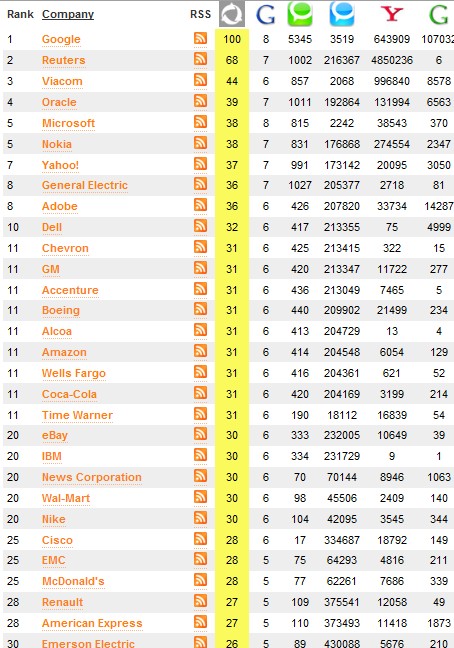 Previously in this series we published:
1) Lessons 1 – 4: Starting your blogging off on the right foot (2009-06-03)
2) Lessons 5 – 7: Setting the stage – ready – go (2009-06-03)
Today we release the next two installments of these tips and lessons, the fourth of which can be read here:
3) Lessons 8 – 11: Whatever domain, home you choose – beware
The final set will come your way August 12:
5) Lessons 14 – 17: Authenticity and quality are key
6) Lessons 18 – 20: Improving blogging effectiveness
Corporate bloggers should follow these lessons to save on resources, money and improve blogging effectiveness. It actually takes little effort but the results are astonishing if you correct r completely avoid these mistakes.
To make sure that you don't miss any of these upcoming posts, just leave your e-mail here:

Please bear with us as this gets slightly more technical than usual.
Lesson 12: Manage your permalinks as effectively as possible
Make the permanent link to the blog post as informative as possible.
For example, the title of the post at
http://ftalphaville.ft.com/blog/2009/05/20/56072/dutch-courage-commodities-trading-edition/
is Dutch Courage Commodities Trading Edition.
For several reasons, we suggest using something more like
http://blogs.ft.com/alphaville/article/David Redmond-vs-FSA/
instead.
Our rationale for choosing the above is:
1. Using blog.FT.com indicates that this blog is hosted as a blog on the Financial Times' homepage,
2. The blog's name is Alphaville,
3. The word 'article' in the URL indicates that this is not a webpage, but a blog post; and
4. Using Redmond-vs-FSA at the end of the blog post's permalink provides search engines with additional information beyond the title of the post, specifically that the post addresses an issue about somebody or someplace called Redmond and the financial regulator FSA.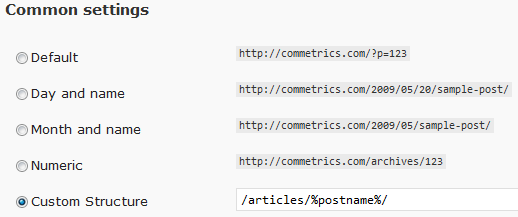 Just a little adjustment that makes it that much easier for users and, as importantly, search engines to make more sense out of post titles with the help of the link itself. In turn, more interested readers visiting. That simple.
P.S. – Yes, some WordPress plugins are needed to do this.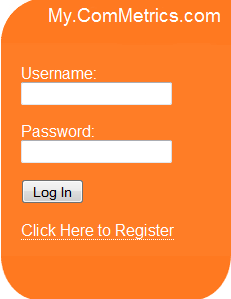 To see how well your blog strategy works register your blog here:
My.ComMetrics.com – benchmark your blog – improve your score – sign up for FREE
Lesson 13: Using the right URLs
Besides being careful about the permalink structure (see above), linking pages and then changing the page structure on your blog can wreak havoc. For instance, pages detailing how to contact the company or its privacy policy are generally a permanent feature on your main blog page (in our case all pages are in the far right column).
With WordPress it is important to remember that its database assigns a number to any page, article or post. Hence, linking to a permanent page using a number for the blog post has some advantages.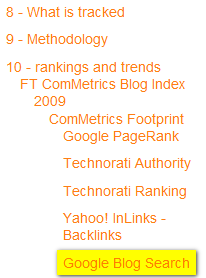 The highlighted link to the right is shown as a nested link or sub-sub category to '10 – Rankings and trends', which has the following link:
http://howto.drkpi.ch/watch-the-direction/
Subsequent categories are FT ComMetrics Blog Index, which we abbreviated FTCBI, and then comes 2009 for the 2009 rankings:
http://howto.drkpi.ch/watch-the-direction/ftcbi/2009/
We named the ComMetrics Footprint page 'standard' and kept Google Blog Search to get the following deep link: http://howto.drkpi.ch/watch-the-direction/ftcbi/2009/standard/google-blog-search/
However, if we change anything in our structure of how we list pages (e.g., shift Google Blog Search to be listed under '9 – Methodology'), the long URL no longer works.
Accordingly, since you might need to change the structure at a later date, using the ID number of the page as provided by WordPress decreases 404 error message occurrences.
If you go to the blog's admin page –> pages –> choose any page –> click edit, the address bar will show a link like this:
http://howto.drkpi.ch/wp-admin/page.php?action=edit&post=780
Grab the number and one gets
http://howto.drkpi.ch/?page_id=780
Using this method of hyperlinking avoids problems in cases where you rearrange the structure, as occurred during recent spring cleaning on HowTo.ComMetrics.com.
This type of deep link will always bring up the page, regardless of where it may live within the structure.
Okay, now it's your turn. What techniques you have used to improve your blogging effectiveness? What was your most successful "let's do this and move on" tactic? If you have come close to resolving these challenges smartly, what did you do? Which of the above four strategies is your favorite? Which one do you think is just baloney? It's okay – be honest. We can take it. Thanks much.
P.S. – You may find our next set of ropes to skip of interest as well: 5) Lessons 14 – 17: Authenticity and quality are key (2009-08-12).