Recently I gave a short presentation about social media marketing and why I am not always thrilled with it for Dabgo – Danes Abroad Business Group Online – Zurich.
For instance, I am always re-discovering that more companies than I would like follow neither the KISS (keep it simple stupid) principle nor SMART (Specific, Manageable, Actionable, Relevant, Trending) metrics. The result is costs that outweigh benefits, and worse, forget ROI (return on investment).
Article source – Social media ROI: 3 things to watch out for
Advertising is a great tool to make customers more aware about your product. Nevertheless, the amount of resources expended may result in a great campaign flopping if the price of success becomes too high.
Below I summarize three points I made during the presentation (the video, slides AND podcast are available right here), but before I explain what all of this means for your work, sign up with your email and join our over 5,000 readers:
Apps are a dime a dozen: Just because we have an app does not mean people want to use it. Five percent of users take advantage of an app 20 days after downloading and paying for it, but this number is only three percent for free apps.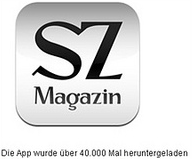 The above suggests that just having an app may be great, but unless it solves a problem people want solved it might not get much use. Public transit authorities who provide access to their timetables for people trying to get somewhere faster have it easier. No question, I will use this app as long as I need public transportation to get from A to B.
The worst-case scenario is when people start wondering whether it is worth paying for the app every Saturday when you publish the weekend magazine that print readers get as part of their Saturday paper (Euro 750 more – not much – is it?).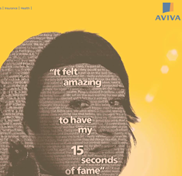 Advertise your Facebook page but keep business ethics in mind: Aviva needs to be rescued and starting a campaign to gain more Facebook fans using print media is a possible strategy.
However, your target audience (Financial Times readers) can easily figure out that you are spending way more on the ads than you donate to the charity you pay for each new Facebook fan. Accordingly, how can you justify such a campaign?
To build your reputation you never want the target audience to wonder if you might have wasted money instead of donating more.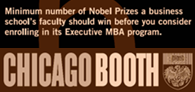 Get the right benchmarks: Unless we use measures and benchmarks that make sense in our situation, why use them? We can compare and rank business schools according to how many Nobel prize winners are on staff, but does this ensure prospective students will get a great education to become a leader and/or successful entrepreneur?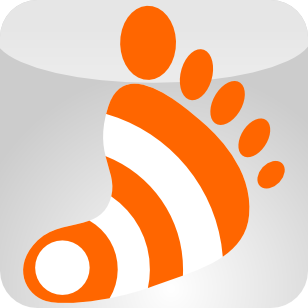 Don't forget! Benchmark your blog – measure for impact – use My.ComMetrics.com and improve your blog's performance. CyTRAP Labs can help you improve your social media efforts. Start a conversation! Email us at info [at] CyTRAP [dot] eu or call us at +41 (0)44-272-1876.
Bottom line and take-aways
1. Take stock: What are we using these days (e.g., employees, others) and how well are we doing? You will have a hard time showing how you improved without taking the baseline.
2. Watch your reputation: Is it good for your brand or reputation if we all see you spend more on touting your brand than donating to the charity?
3. Improvement is key: Measuring progress with the right benchmarks will provide you with the information needed to further improve your impact and effectiveness using social media channels.
Tip: Search for more videos & slides about ROI, cost-benefit analysis for social media, Facebook & Co from CyTRAP – ComMetrics (click to query).
Of course, you can ignore the above suggestions, but you do so at your own peril.
Read more about the tricks and tips we gave at this lecture – get the slides, listen to the podcast.
Do you have an example of a great advertising campaign using social media?
Please tell us about it or any flops you have come across in a comment below!
TL:DR
@ComMetrics says: Social media ROI: Here is why you failed | 
Tweet This
More information about this topic:
– 2011 trends: Social media marketing and ROI
– Measuring social media to boost ROI
– Boosting ROI through social media measurement
– 2011 trends: Social media best practice and ROI
– KPI experts' top 5 secrets