What do Apple and Gawker have in common? Some security issues and more.
What about Android and YouTube? They keep you coming back for more.
In this ComMetrics weekly review, we share some interesting things we learned about Apple facilitating piracy by Japanese publishers, Gawker getting hacked and what it means for your security in general. We also focus on YouTube trends and what they could mean for advertisers, as well as how Android is taking the smartphone market by storm.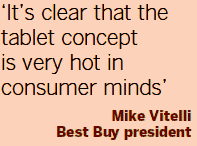 On 2010-12-14 four Japanese publishers accused Apple of illegal behavior for allowing the sale of pirated versions of Japanese novels in its popular App Store.
Complete works by Haruki Muakami, author of Norwegian Wood, The Wind-Up Bird Chronicle and other famous books, are now available in Chinese for US$1.99. Publishers also complained about apps that allow users to view unauthorized scans of Japanese manga (comics).
It seems that hosting 300,000 applications and 50,000 book apps through its App Store makes piracy a scalability problem for Apple. As bad is that when the publishers needed a contact method to request removal of the material, Apple did not seem to have one. Nor does Apple spell out who removes content and on what basis.
By the way, good governance requires a predetermined procedure for authors whose copyrighted content may be inappropriately stored on a server, blog, etc.
Many service providers lack such a process, including WordPress, which hosts a few thousand blogs in its cloud computing system.
Gawker site hacked – users beware
As we pointed out in this blog post, privacy is an important issue for social media users:
Gawker Media – owner of Lifehacker, Gismodo, Gawker, Jezebel, io9, Jalopnik, Kotaku, Deadspin – was hacked last weekend. While Gawker discovered the hack over the weekend (2010-12-10 and 2010-12-11), it took until 21:00 EST (GMT – 5) on Monday, December 13 until clients and partners were informed by email.
This does not qualify for responsible disclosure, does it?
Just imagine if Gawker had been hacked and did not discover it until ten days after the fact… Compromised usernames and passwords could have been used for all sorts of malicious behavior during that period.
Site owner Gawker Media suggests that since they never store your Facebook Connect or Twitter password, you should be fine, but do you feel safe?
This episode illustrates that having a unique username and password for every site is the best way to manage the risk of having a social media profile hacked.
Sales of Android handsets exploded over the summer. Figures released late last week indicate that more than 300,000 Android handsets are activated worldwide every day, compared to only 150,000 iPhones.
Since Android handsets carry Google, doing mobile search and answering email greatly increase the chance of using a Google service.
Users staying loyal to its services, enabling personalized advertising is what Google intended all along with its Android software release.
Another FIRST for Google – YouTube
YouTube has launched a new trends dashboard. Besides showing the most popular videos of the moment (e.g., most viewed versus most shared), it allows creating up to three comparison lists for which videos are most popular. Comparisons can be created using age, gender or location (US cities, countries like UK, South Africa, etc.) to add detail.
Watch this video overview for the dashboard service – it's YouTube, hipster-style.
See the trends dashboard here and read more about the service here.
If you like this post, please share it with your friends. How about asking them to comment after they have read this post? I love to hear what people think!
Are you with me on these issues and how they will affect your social media activities during 2011 or am I completely off? What have I missed? Please leave a comment; the floor is yours!