Summary
Have you joined HSBC and IBM in using sentiment analysis? We discuss people's 4 biggest mistakes.
Some time ago, I posted Sentiment analysis for online content: Honest?, and moderated a discussion about it in our Xing Social Media Monitoring group. This is another update in our 2012 marketing trend series.
1. Mother tongue – what mother tongue?
The biggest challenge for marketers is that people's mother tongue is increasingly something other than the locally spoken language, and people also increasingly learn English as a second or third language to facilitate communication across borders. This means that at least 80 percent of those who read your English sales brochure have a different first language.
Accordingly, many of your readers may not be very familiar with the language, so they may fail to understand the nuances and complexities in the user guidelines you offer for your product (see Don't forget the language factor).
In short: Your sentiment analysis software does not understand your local slang – and neither do many of your customers, trust me.
2. Humor and irony fall flat
Besides the innuendo I may fail to comprehend, humor tends to travel not at all.
One reason may be that we lack comprehension, plus, innuendos and black humor may even upset some people. What makes your British readers smile, may trigger a yawn from a Canadian or cause misunderstanding and upset a non-native speaker.
In short: Your sentiment analysis software cannot account for humour or irony when analyzing the meaning of text.
3. Risqué marketing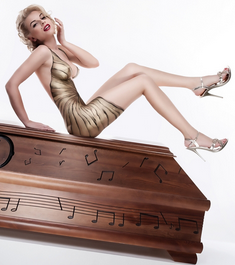 Risqué marketing can certainly lift your profile, but beware.
Sex is how we got here and death is how we will leave, but these two facts of life are rarely comfortable together, especially not in countries like Poland and Italy, where the Catholic Church strongly influences public life.
Nevertheless, that has not stopped Polish coffin maker Lindner from copying their Italian counterpart CofaniFunebri's use of scantily clad models to advertise coffins (see 2012 version).
And yes, watching a Lindner video on YouTube is most certainly less interesting for many men than viewing the company's calendar. For those who do not believe me, numbers do not lie: Lindner's professional two-minute video about how it manufactures coffins has only 569 views after over 2.5 years, while millions viewed the images on both companies' websites. Many also purchased the calendars, certainly helping to build brand recognition with male consumers across Europe.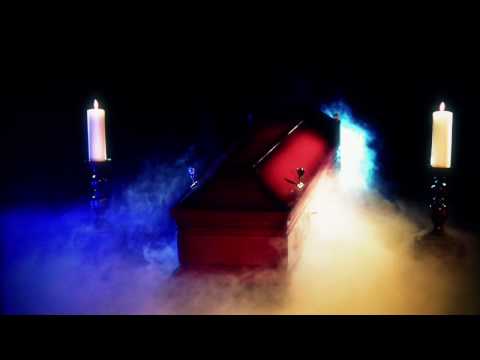 Whatever we think, it appears that the male species likes to watch images of beautiful women. Remember Cebu Pacific Air's dancing flight attendants? Just before its initial public offering, Cebu made a video about dancing flight attendants giving safety instructions that grabbed over 10 million views. A male version soon followed, but its 45,000 views seem paltry in comparison (see below).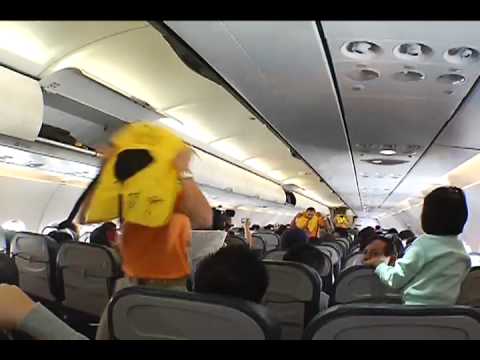 Unfortunately, sentiment analysis fails to see these things in context. When I wrote a blog post entitled, Sex, Lies and Infographics, I was surprised to have the software on the hotel guest PC I was using prevent me from accessing the page – inappropriate content. I am pretty sure this blog post will also be blocked, because it uses the word sex.
In short: Your sentiment analysis software cannot distinguish between risqué marketing and porn or sexually inappropriate content.
4. Dishonest marketing: Tell me why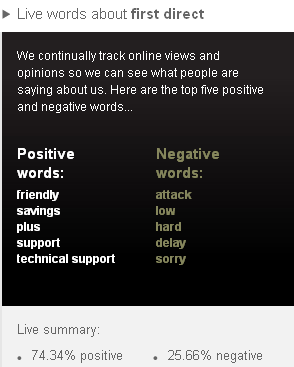 In Why Sentiment Doesn't Matter – If You Don't Know Why, the author's basic message is that sentiment does not matter without knowing the reason behind it. I fully agree. Looking at HSBC subsidiary first direct's website indicates things are even worse.
Tracking customers' online views and opinions is wonderful, but using single positive or negative words (see right) to suggest we like or dislike something is ludicrous, or what I would call dishonest marketing.
The friendly support guy from the savings bank showed us why support and technical support are two different things.
Since the above sentence uses all the positive words as listed, except for 'plus', does that make it a positive statement?
Of course, if people are dissatisfied with my service I want to know why. Is it
a) the free coffee for those waiting in line is no longer available, or
b) the increased monthly account charges are too high?
In short: Your sentiment analysis software will do most of what you ask it to do. Nonetheless, without knowing why your clients said great things about your brand or product, how are you supposed to improve?
Article source – What satisfies your customer?
If you want to stay abreast of the latest trends and figure out how to make them work for you, join our 5,000+ subscribers.
Bottom line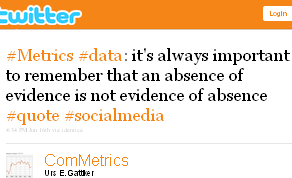 Social media monitoring can be used to determine how often a company is mentioned, but to help you improve, sentiment analysis must go beyond this.
Online views about your products' performance as experienced by clients are important. Most companies will try to collect this information to ensure that future releases include these suggestions for improvement.
We agree with this marketing trend, but always remember:
Focus on the why: If you use sentiment analysis, take the time and make the effort to understand the context, such as what sexy means in 'sleek and sexy design'.
Forget navel gazing metrics: In itself, having only 10 comments compared to your client's 222 does not mean you are doing badly – you must analyze these comments to understand whether they represent engagement or just opinions.
Kommboutique – Why Twitter is not Facebook is not LinkedIn… and how to use them right for business!
Claudia Thomas – Test & Tutorial 'Google Alerts' and Test & Tutorial 'Social Mention'
ComMetrics weekly review – sentiment analysis in social media
ComMetrics weekly review: IBM to SPSS and stats in social media
ComMetrics – Using semantic analysis to identify smear tactics on Twitter
Goldbach Interactive – Best Performer Tools in Social-Media-Monitoring: Report 2011
Start here to learn how to walk the walk and measure for impact – it's the quickest way to empower change.
Tip: Search for ComMetrics and CyTRAP sources on sentiment analysis, KPI, strategy and reputation management (click to query).
Please share your thoughts with a comment below!
TL:DR
@ComMetrics 2012 marketing trendwatch: What satisfies your customer? | Tweet This