Crowned by a big top, Friday's rite of passage featured kind weather and no line-jumping as Britain's royals were part of a piece of global theater watched by more than 2 billion people.
T-Mobile tried to capitalize on this with a video that went live at midday on 2011-04-15, showing an alternate take on the Royal Wedding (2011-04-29). The spoof features a succession of royal impersonators as they strut their stuff and boogie down the aisle.
Question: Do you think T-Mobile got its money's worth? Please tell me what you think in a comment.
To answer the above question, we need to look at some Specific, Manageable, Actionable, Relevant and Trending (SMART) metrics with a BANG (BOOST value, ADD entertainment, NECESSITATE reaction, GROW your audience).
To get our next post about social media trends and measurement first, enter your email here:
Following T-Mobile's lead requires specific metrics that are measurable to determine whether the resources spent were worth it.
Metrics are in the eye of the beholder, making it imperative that both your clients and higher-ups understand the reason for each specific metric and its purpose. Therefore, Keep It Simple Stupid (KISS) is our guiding principle.
If specific metrics are not actionable, gathering the data is useless. If your annual physical check-up reveals problems, it is unwise to ignore them. Getting metrics must trigger action. Comparing yourself to the leaders in your category by metric reveals any potential room for improvement, allowing you to start concrete improvements RIGHT AWAY.
Ensuring your objectives are relevant for your enterprise means taking context into consideration.  Your ad budget may not allow you to compete with T-Mobile, hire an agency like Saatchi and Saatchi or hire actors to tape such a video…
In order to improve, key metrics produced today must be put into context with previous performance. This can be achieved through comparison with prior time periods, especially the previous year. Chart and watch the trends, because you overlook what happens over time at your own peril.
4. BANG – trying to go viral
A bang grabs attention quickly, making it faster-acting than a jingle. In the social media context, any campaign needs a BANG to go viral – it should
Boost VALUE,
Add ENTERTAINMENT,
Necessitate REACTION, and
Grow your AUDIENCE.
Providing value depends on your target audience (e.g., clients, potential clients…) and choosing an event, such as a royal wedding, might be more exciting than filming a video about making Swiss cheese.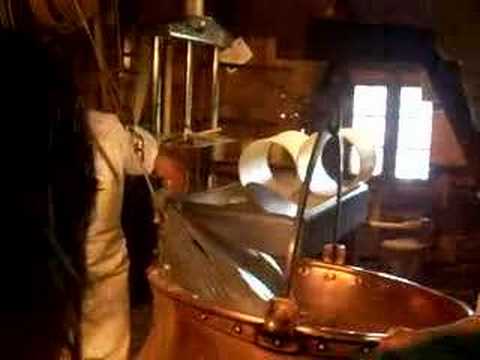 The video classifies as a BANG; Facebook fans and clients were invited to attend, but kept in suspense about what would happen during the shoot. They became part of the process and were encouraged to share it with friends and family – who wouldn't? – making it go viral.
Walking the line between ridicule and celebration, T-Mobile has ensured neither royalists nor refuseniks will be upset that the company shamelessly cashed in on Kate and Will's big day.
More resources
How can we measure whether the video was successful for T-Mobile?
When it comes to success or failure, SMART metrics with a BANG require us to understand the most important drivers or operating metrics. Accordingly, we must address how such a video contributes to achieving the company's operating metrics.
For example, store traffic (and/or sales per customer, subscription renewals, brand awareness) in key markets (e.g., USA, UK, Germany) increased by 2 percent in April 2011, compared to April 2010.
Achieving such a benchmark could in part be attributed to the over 14 million people who saw the video on YouTube before the wedding. As people continue to view it, May's numbers could also show improvement.
Tip: Click here to find more about metrics, KPIs and benchmarking on ComMetrics, watch our latest webinar about benchmarking and view the slides.
Please give us your take on this video: is it fun; does it succeed for T-Mobile; would your company want to do this?
By the way, if you want to know how Saatchi & Saatchi put this event together, watch this extremely interesting video.