We discuss four tips for fine-tuning your Twitter, Facebook and You Tube strategy to get results that support your bottom line.
Article source – Strategizing: Remember your building blocks?
Join Geneva Forum on Social Change: Accelerating impact webinar about this topic on 2011-04-12
Please read on and then check if you measure up. Get the next post first by signing up with your email right here:
1.What is your business?
In some ways we can say that the Red Cross or World Wildlife Fund are lucky, insofar as they pursue causes that are close to many people's hearts. If you want to save a thousand destitute children victimized by the Libyan war, many will support you and help spread the word.
However, selling white goods such as washers and dryers or offering auditing and advisory services is far less emotionally engaging.
Tip 1
: Be realistic – your story may only interest a few, not millions who desperately want Lady Gaga to tell all.
Resource: Statistics roundup: Facebook commerce by the numbers
Are you in sales or reordering?
Giving people a 3-for-1 offer works every time. However, it also reduces your profit margin, and according to John Paul DeJoria of John Paul Mitchell Systems (FT 2010-12-15, p. 12), it is not about that one sale:
"You don't want to be in the selling business. You want to be in the reorder business."
People love a coupon for $1 off their next purchase at Starbucks, but will they become regulars or just get it once?
Tip 2
: You must develop a dedicated following. A smaller but dedicated fan-base may be worth much more than millions who do not notice your Facebook wall posts.
Resource: Facebook – are your fans dedicated or just lame ducks?
Should I be on Facebook, Twitter AND Fifth Avenue?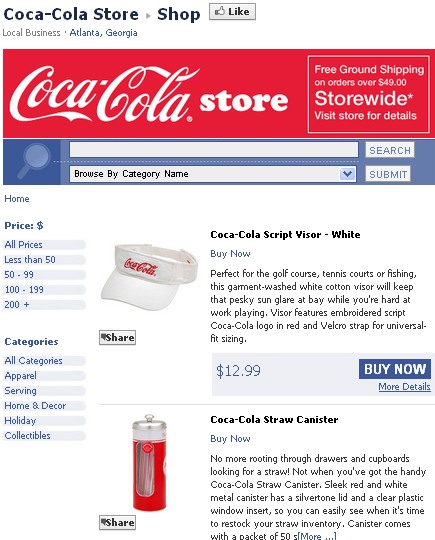 In Coca-Cola's case, having a store on Facebook is just one of many methods used to assure the brand's visibility across the web. With a trendy store on Paris' Champs-Élysées, you can use Facebook and Twitter to get more people to come in or interest those who have yet to visit you, such as organizing exclusive store events that only Facebook fans are eligible to attend.
For consulting companies, content valued by your target audience might be offered through Facebook or Twitter (e.g., a link to the corporate blog post containing the eBook download). An officer for the Born HIV Free Campaign might focus on how many children today's raised funds have helped by uploading or linking to images taken by those in the trenches.
Whatever tools and means are used, the target audience must be reached and the message must be properly communicated to them. Some enthusiasts were let loose to convince me to purchase the Toshiba Portégé 700 notebook in this video, but it leaves something to be desired.
Carla Bruni-Sarkozy's 45-second Born HIV Free Campaign video is the opposite: simple, short, powerful, with a call to action no one can refuse.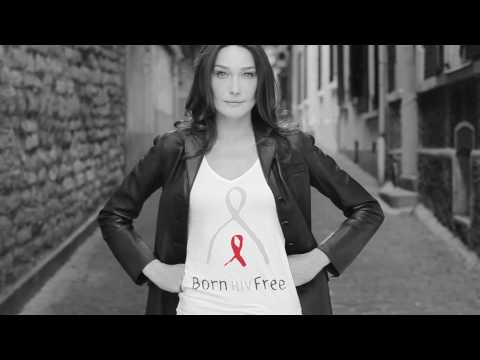 That is the advantage such groups have and brands completely lack unless they do some cause marketing with a charity like IFB Löwenmut.
Tip 3
: Using Facebook, Twitter or YouTube requires spelling out the top three reasons for using that tool or platform.
Formulating these goals is like the elevator test: can you tell your business partner why you must spend those resources on these platforms? If you can, you pass, and you succeed if you manage a successful execution.
Resource: Maintaining a high-quality Facebook page
Which SMART metrics do you use?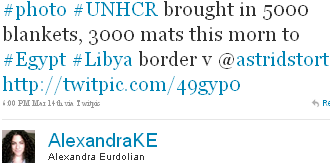 A United Nations (UN) or comparable agency can always try to reach multipliers that will help spread your news. The challenge measuring performance when using such tweets, even more important because the vast majority of people will not read, much less pass on, your content.
People set up their social media channels to re-tweet without reading the content a URL might lead to – terrible risk and reputation management, but it still happens.
Remember the 900-98-1.5-0.5 rule, which states that 900 out of every 1000 people never see information in their inbox (e.g., Facebook email about new content) or RSS reader, 98 people read it, 1.5 people share and only 0.5 people create original content (e.g., blog post, comment or mention of an item in a discussion group).
2011 trends: Social networking and ROI
Even if your 32 tweets and re-tweets by others reach 400,000 people and the program records 1,200,000 impressions the question must be asked: So what? or, What does this mean?
Tip 4
: Understand that, even if one of your tweets gets re-tweeted and reaches 1.2 million, it will have no real effect on your bottom line. Focus on how many people clicked on the URL you tweeted, and how many wrote a comment on your blog or the discussion group thread you linked to.
Using Twitter for your company – ropes to skip – checklists
An EXTRA tip: If you want to find more of our posts and white papers on this or any other topic, just enter a keyword and our name on your favorite search engine, such as Twitter tools ComMetrics.
By the way
, we need your help please:
ComMetrics is hiring software talent
– point this out to your friends!
Okay, here are the questions I have for you:
1. How have you used Facebook or Twitter to support your efforts in attracting repeat sales or donations?
2. Which type of measures are you using to assess your Twitter or Facebook success?
3. What measures have not worked for you?
4. What question would you like to ask; our team will try to answer – guaranteed.
The comments, as always, are yours!