Not too long ago I evaluated a student research proposal focused on developing a guide to measuring and using social media marketing for better customer relationship management (CRM) and client satisfaction. Intended for an association, the guide would need to have an impact by supporting its members' efforts to gain competitive advantages.
Of course, social media monitoring would be a core part of this research. Nevertheless, quality material about how to measure social media marketing is scarce. Second, finding material outlining how to do it correctly and efficiently is non-existent for all practical purposes. Accordingly, we produced this definitive guide to social media monitoring and measurement. It focuses on and provides answers to the questions outlined below, such as:
What do you wish to achieve through social media use in your context (e.g., size of organization, industry and product)?
How does social media affect your organization's key drivers and outcomes?
Are your measurement and monitoring methods transparent (repeatability/replicability and validity)?
How do you benchmark your social media activities according to best practice?
How do you effectively communicate with management about data collected through monitoring?
How are changes in social media marketing implemented and monitored for success? Are changes made due to tracked monitoring results?
Clearly, a simple yes or no to these question does not provide enough insight to be of use, so we will publish more detailed answers to these questions over the coming weeks.
To get the next installment first in your email inbox, sign up here:
You may also bookmark this post, since we will add hyperlinks to the answers as we publish them.
Article source – Achieving social media ROI: The definitive guide
A German version of this post is also available – Social Media ROI erreichen: Der definitive Leitfaden
This series of blog posts guides industry and marketing professionals through talking the social media measurement talk with C-Level executives and reporting its benefits.
We also demonstrate how to walk the walk to the revenue table by leveraging social media monitoring efforts through development of metrics focusing on the key drivers in your business.
With compelling graphics and real-life examples from ComMetrics' own metrics and tools, this series clearly delineates measurement and benchmarking best practice for your social media marketing activities. Our techniques facilitate harnessing the right data to improve social media ROI (return on investment).
In short, we explain how to measure social media efforts on various platforms such as Facebook, Xing and LinkedIn, as well as corporate blogs. Of course, this enables you to reap the rewards in your business context.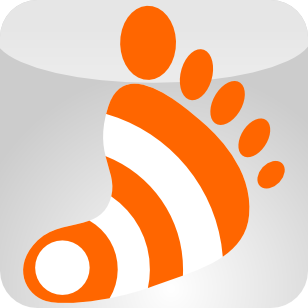 REMEMBER! Start measuring for impact – begin using My.ComMetrics.com from CyTRAP Labs to benchmark and improve your blog's performance.
More resources about best practice in social media monitoring:
Disagree? Sure. Leave a comment!