Social capital refers to a person's access to resources and know-how through social ties on social networks. Weak ties (i.e. a casual acquaintance or friend of a friend) – not necessarily our friends – can be our greatest source of ideas and information.
This post discusses three obstacles to building social capital effectively. It also provides three rules for mastering these challenges intelligently, and finally, gives two practical tips for improving your social capital ROI (return on investment).
Article source: 3 golden rules for building social capital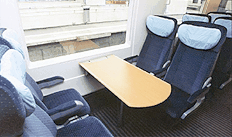 In The Forms of Capital (1986), sociologist Pierre Bourdieu identifies three types of capital:
a) economic,
b) cultural, and/or
c) social.
He defines social capital as, "the aggregate of the actual or potential resources which are linked to possession of a durable network of more or less institutionalized relationships of mutual acquaintance and recognition."
In short, social capital is about the value of social networks, so the goodwill others feel toward us is a great resource.
More specifically, social capital gained through work, professional groups and associations, as well as social networks makes information, influence, and solidarity available to the individual.
Networks change depending on someone's interests and career path, meaning our weak ties, and therefore social capital, evolve and change accordingly.
Improve your social capital and subscribe to our blog posts, you'll be glad you did!

1. Weak ties are the cornerstone of social capital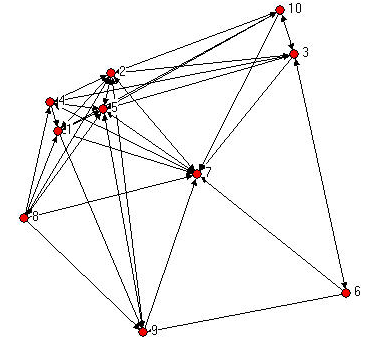 Actors who have more ties to other actors may be in an advantageous position, and those that many others maintain ties with display high out-degree centrality. This means that if a connection to you is considered desirable by a majority, you are said to be influential.
For me personally, the benefits of cultivating weak ties or loose connections in social networks is being able to ask for their advice and providing input to solve a problem on their end (see Joanne Jacobs for a good blog post about this).
This also illustrates that just being a member of an internal network open to fellow employees is useful, but cannot replace the human capital that exists outside your company walls.
Tip: Join outside groups with members from other organizations and industries to draw on human capital outside your company, but no more than one or two.
2. Without setting objectives you cannot show ROI
Does everyone in a community have a common purpose? Likely not.
People may share an interest in your company or subject area, but often have very different reasons for it. Unless you set some objectives for building your social capital, it will be difficult to show benefits.
You will need to benchmark your social capital efforts at least twice a year. Assess whether you have reached your performance targets with your number one social media hub:
And if your objective was to obtain intel, did participating in those groups provide access to papers you might not have come across otherwise?
Video (German): How board members and management are slowly learning what it takes to engage and build social capital using social media, one step at a time – Voestalpine AG.
Most importantly, did you do your part? Participating at least twice each week in every group you join is the one requirement most people fail, because they have joined too many groups and cannot find the time. But how can you build visibility, share and build social capital if you are never around?
Tip: You cannot build social capital without investing yourself so prune the garden. If you cannot actively engage, it is time to leave the group because out of sight (i.e. no participation) equals out of mind (i.e. others forget you), and that lowers your social capital.
3. Building social capital is not scalable
Helping your favorite charity means investing time and resources.
To build social capital with LinkedIn or Xing groups, you must first contribute value by actively engaging AND thoughtfully responding to others' questions and discussion threads.
What does this mean? If you are a member of, and read and monitor three groups' activities daily while contributing twice a week, you can easily spend 30 minutes on each group, every day. Drafting ONE thoughtful response that is credible and represents value for the reader takes me at least 20 minutes. How about you?

Please remember, people love giving back to those who have given freely in the past, so contribute and share or leave.
Tip: Making smart choices means contributing value in order to build social capital. Before you join you must be clear on what value you can and will add to help group members. Then deliver accordingly!
Bottom line – social media ROI
Some suggest that an increase in website traffic when a person diligently increases their social networking base can be attributed to social networking efforts. But does this build social capital?
To benefit from your social capital, remember these two simple ideas:
1. Invest to reap the rewards: Just reading others' contributions does not make you visible and establish your know-how. Contribute to each of your groups twice a week to gain visibility and build your capital and trust.

2. Time is finite: Contributing to your group's activities and staying in touch with your connections is critical for building and maintaining social capital. You already spend at least 30 minutes on your email; invest another 30 minutes intelligently to build social capital. And NO, reading contributions without answering does not count!
More resources:
If you like this post, please share it with your friends. How about asking them to comment after reading, I love to hear what people think!
Are you with me on these critical issues regarding developing and maintaining social capital? Where do YOU see this going? Please leave a comment; the floor is yours!