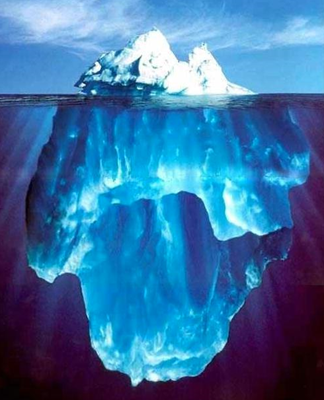 This week's best links pertaining to trends, research, cybercrime, privacy and sales refer to firms like Flickr, Google, T-Mobile, Twitter, Wal-Mart and, of course, California's Governor Arnold Schwarzenegger – once known as the Terminator, now also known as the Governator – who once again comes to the rescue of our school children.
Last week's links you can find here: Very useful links: Insight versus hindsight
Social Media TOOLS and GUIDES
–   VERY Useful #trends2watch | joined LinkedIn, Xing or Plaxo BUT who wants to join your group? unless it is relevant – nobody – be careful or face the music

Social Media MARKETING BUZZ
–   Trend =>  Swedish EU Presidency begins July 1| first Council Presidency that will use Twitter @se2009eu more tweets #SE2009eu
–  Trends2Watch |Sponsored conversations starts with something like Gawker io9 => HBO True Blood Series but where does it end – ethics, fairness, trust and liability issues
Trendwatch – WHITE PAPERS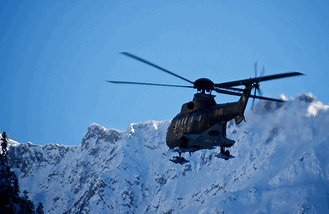 –  things2read Twitter study = 10% do 90% of tweeting= 1-way service > than 2-way, peer-to-peer com netw (research report –  blog post a bit weak on methodology details, such as, just because avatar = woman does not mean owner of Twitter account is woman, does it?)
–  PRIVACY Quo Vadis => biggest tracker on 3rd-party sites | Google Analytics (DoubleClick cookies) => 81 (70) top 100 sites use this technology => Google had a presence on 92 of the top 100 sites when combining Google Analytics and DoubleClick cookies via @dkissoondoyal
–  EXPLORATORY survey RESEARCH | Facebook is huge distraction for students |  FB users spend 5 hrs a week studying, while non-users studied 11 to 15 hours per week. #Metrics2Watch
Economic CRISIS AND POLICY
–   Wal-Mart | still expanding – largest private US employer, 2.1mio staff globally  => share price 13x earnings 'only' view trend chart (Financial Times 2009-06-06/7, p. 22)
–   Oil price – advanced to 7-month high $65 expected to go over $85 latter 2009 – view chart (Financial Times 2009-06-06/07, p. 22)
–  Trends2Watch |May US unempl = up to 9.4% 345000 |cut in half comp to April – END of crisis? NOT view unemployment trend from 1940 until April 2009  = things look bad
–  First2Move | Schwarzenegger seeking up to $350m savings for Calif. –  doomsday for textbooks – replaced by digital math & science versions by Fall 09 – will all kids have the equipment needed for full and equal access?
–  Real Madrid vs Manchester United – Irrationality | amount of money spent on transfers in football bears little relation to club's  success on the pitch – Cristiano Ronaldo transfer for 80mio £ will be concluded by June 30 – financial crisis ? not when you look at these clubs' revenue & record transfer payments made CHART

InfoSec
–  T-Mobile confirms that databases scripts + programs, cust info, posted on Internet are genuine, Refutes claim that its systems were hacked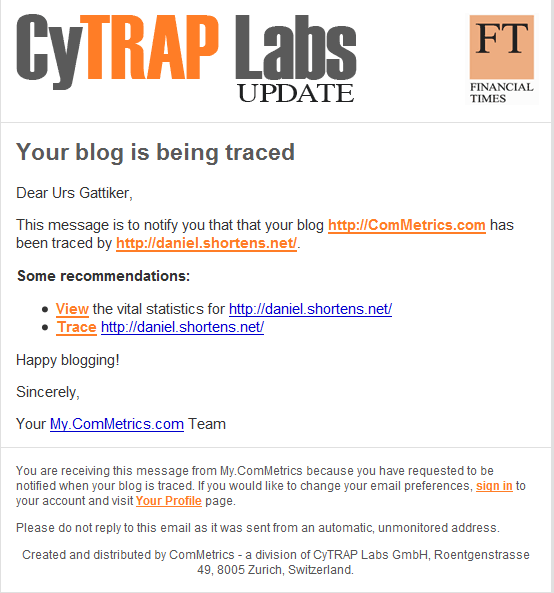 My.ComMetrics.com
– Have you gotten your real-time alerts in the mail already? —  sign-in or register for free USE plus view June membership newsletter
Okay, now it's your turn. What important links to insights discussed this week in a blog post did we miss here? Please add it below. Thanks much.