If you think videos are great for entertainment, you're not alone. But they can also be time-consuming, hard on the bandwidth and sometimes a downright waste of time.
Participants in a recent survey admitted to watching videos at work – to the tune of 57 percent. Companies increasingly put filters and policies in place to restrict video consumption by workers on the clock (see p. 8 in Report: How People Watch – The Global State of Video Consumption – A Global Nielsen Consumer Report).
Europeans watched the second-highest amount of broadcast video content (21.28 percent), but were the least engaged, dropping off on average after only 30 seconds, as reported by a study based on a cross-section of Brightcove customers that represent media industry verticals.
Find out what this means for customer relationship management and social media marketing during 2011.

1. Mittelstand and small companies
German, Swiss and Italian Mittelstand (mid-sized) companies are increasingly using video to help clarify product usability and usefulness for the consumer's intended needs, as do we with ComMetrics Live.
Obviously, a three-minute video can do wonders for helping people grasp a concept or idea, thereby allowing them to take better advantage of the product, as illustrated here:
Trend 1: 2011 will bring increasingly widening use of videos by future-oriented companies to help further improve customer service.
Tip 1: A blog post with an embedded video, which also allows easy online slide-viewing enables clients to consume content the way they prefer.
As the ComScore study shows, Americans watched 3.8 billion video ads in August and an increasing number of videos.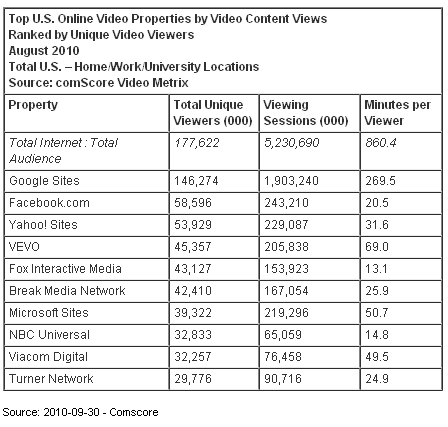 Europeans seem to be less engaged when watching video than others, dropping off after 30 seconds on average (study based on a cross-section of Brightcove customers that represent media industry verticals – not necessarily your average consumer).
The study also reports that consumers who find marketing and eCommerce video via Facebook or Twitter have the longest viewing times, 1:24 and 1:18 minutes, respectively.
The decreasing ability to concentrate and willingness to dig for the best nuggets of information will continue to put pressure on all of us to keep things short.
Trend 2: 2011 will bring increasingly wider use of two-minute (or thereabouts) videos explaining product features to customers. While consumer products will use humor, fun and icons like Roger Federer, B2B folks will focus on the facts to get their message across.
Tip 2: Less is more – cut your video down to two minutes or less to improve the chance of interested viewers watching the whole thing. Practice several times before taping, speak clearly and avoid wasting time by beating around the bush. Patience is a virtue, but most clients will not exercise it for your video.
3. Neither Hollywood nor Bollywood can help you
Not every product is as easy to sell as Google's success here: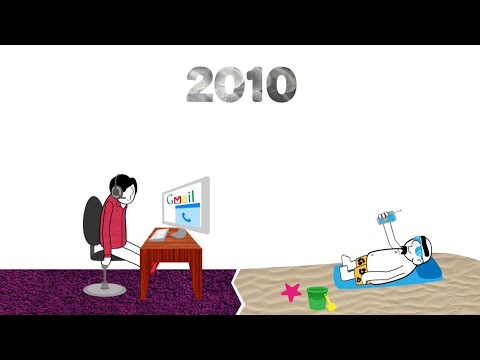 Unless you have a substantial budget to hire a starlet, don't try to beat Hollywood or Bollywood at their own game.
Sure, you can hire a production company and pay them US$5000 for each video… the camera work will certainly be lovely, but will it get the message across?
Maybe, as this video illustrates, a VW Beetle will do the trick and splurging on an Audi is unnecessary. It all depends on whether your target audience really wants your content and if you have managed to find a simple and easy way to get your message across.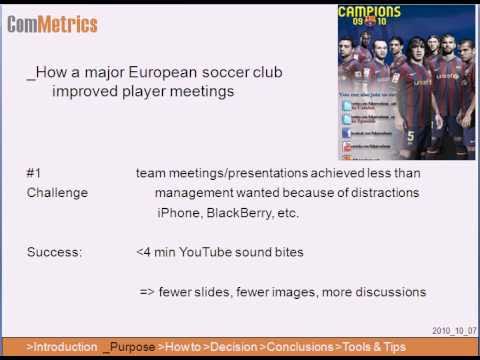 Producing a few lower-budget videos increases your chances of your content being curated into people's streams. If people click Like for the video on Facebook, it might generate comments and retweets on Twitter. The more clients share such content with each other, the better for your customer engagement efforts.
Trend 3: 2011 will require that we use a variety of channels to share our video content beyond YouTube, Facebook and Vimeo. Viewers are increasingly demanding opportunities for easily sharing and viewing such content on different communities, including private social networks.
Tip 3: Be daring – be bold. Try new ways to share your company's know-how, such as video interviews and so forth.
Online videos can be an economical way to reach out to your clients with content that they value highly. Examples include HowTo videos illustrating ways that lead users leverage your products better.
Producing numerous short videos at regular intervals, while sharing them on various channels is critical to reaching your target audience. The result will be a better customer experience that helps improve customer loyalty while supporting your sales efforts – all things that will help your bottom line and improve your ROI.
Are you with me on these online content and social media ROI issues for 2011 or am I completely off? What have I missed? Please leave a comment; the floor is yours!